March 4th, 2021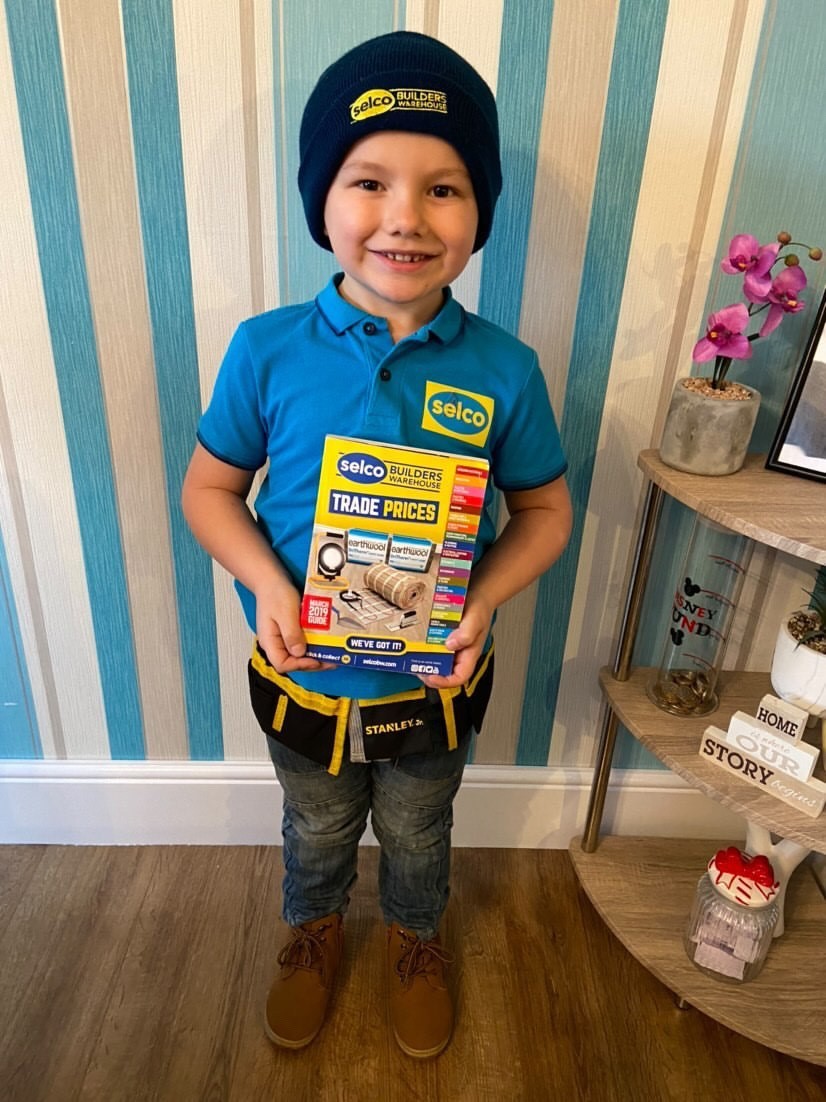 Many parents were busy dressing their children as characters from Harry Potter or Horrid Henry for World Book Day this morning – but one six-year-old took his inspiration from our Trade Catalogue!
Flynn Sands, who wants to become a tradesperson in later chapters in his life, selected a builder from the Selco catalogue when asked to choose his favourite character from a book.
The Bristol schoolboy is a regular visitor to the Bristol Filton branch of Selco, based on Taurus Road off Gipsy Patch Lane.
The youngster's mother Charlotte Sands said: "Flynn is absolutely obsessed with builders, people who work in the trade and Selco.
"Most weekends he is in Selco Bristol with my dad who is a builder and he loves the place. He genuinely thinks he works at Selco!
"He is so determined to become a builder or tradesperson in his future career, he uses his pocket money to buy wood just so he can drill some holes.
"His request to dress up as the builder from the Selco catalogue actually came as no surprise to me but I'm sure it raised a few eyebrows amongst his teachers and friends!"
Carine Jessamine, marketing director of Selco, said: "Flynn is an absolute star and the picture is the talk of the whole team.
"We know our Trade Catalogues are popular with our customers and all professional tradespeople but it's brilliant to hear the next generation are finding it a real page-turner too.
"We wish Flynn every success in his long-term career."
Selco has a second branch in Bristol based on Cater Road in Bishopsworth.