About Selco
Welcome to Selco
We've been serving tradespeople of the nation since 1895, so by now we know exactly what you need from your builders' merchant.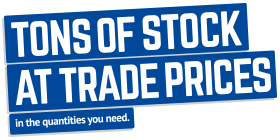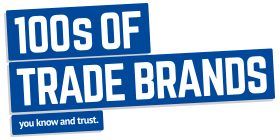 As we're exclusively for UK tradespeople, we ensure you get trade prices that are competitively low 365 days-a–year, meaning when you buy products you save money for every single job, every single day.
Plus we make sure you can find tons of stock of the trade products you need most, from all the trade brands you know best.
Making your job much easier
Not only will you find over 15,000 trade products in every single Selco branch, but you'll also find the full range right here on selcobw.com, with thousands of trade products available to buy online for next working day delivery, or to buy online and collect in-branch.
Take a look at our huge product range >
Helping you take a load off
We don't stop at providing trade products for low prices. Online and in-branch you'll find extra services to help you on the job day-to-day. Sheet-cutting, brick-matching, paint-mixing, and delivery, to your own online account, project lists and credit account management: We've Got It.
Take a look at our Trade Services >
Get a FREE Trade Card today!
Sign up for your Trade Card and you can buy any of thousands of trade products online and in-branch, straight away!
All you need are your business details and a couple of minutes to spare.