Birmingham Community Centre given Materials Boost
Birmingham Community Centre Given Materials Boost
July 11th, 2022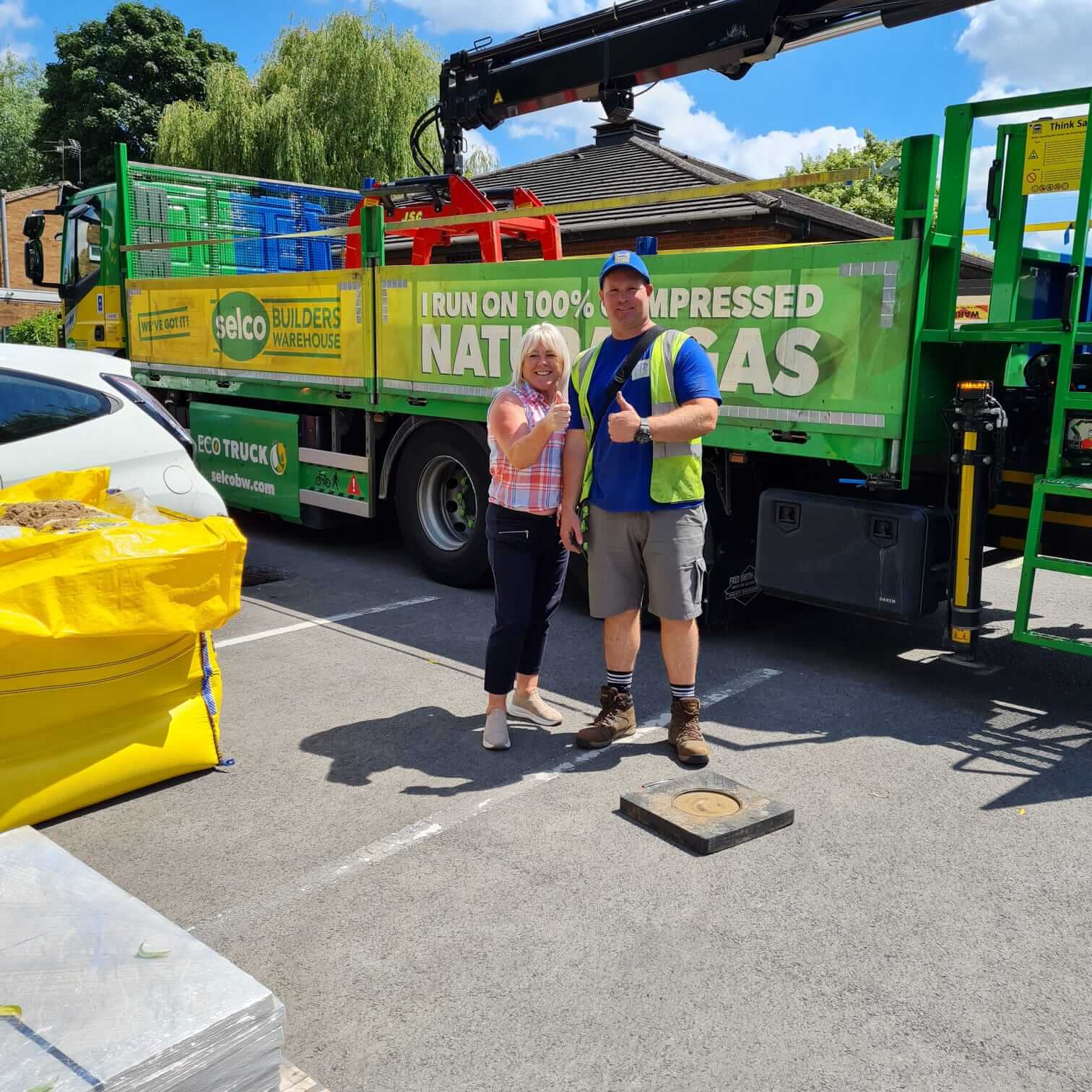 A small community centre in Birmingham has been able to expand the services it offers – thanks to the generosity of Selco.
The Brandwood Community Centre received a donation of building materials from our Solihull branch on Ashbourne Way to help develop its outdoor meeting room.
The award-winning centre on Allens Croft Road provides a wide range of activities and services for the people in the area.
As part of its service, the centre delivers training to the long-term unemployed and single parents, as well as offering advice on benefits and debt management.
The charity's outdoor room can cater for up to 15 people and is ideal for small meetings – but the surroundings were not safe and inaccessible for those in wheelchairs.
Selco stepped in by donating slabs, concrete and sand.
Pat Watson, centre manager, said: "We've been blown away by Selco's support.
"We had already spent a lot of money on the outdoor meeting room to expand our overall capacity, but the surroundings were just not safe.
"This donation from Selco has allowed us to transform the area.
"They were brilliant and even delivered the materials right to our door. It's really difficult for charities to get support and materials, especially at the moment, so we're really grateful to Selco for getting involved with a vital community facility."
The new outdoor space can also be used for private bookings, boosting the centre's funds.
Dan Henebury, deputy branch manager at Selco Solihull on Ashbourne Way, said: "We were delighted to support The Brandwood Community Centre and the tremendous work it does in the local area.
"They've done a great job and the outside area now looks fantastic. I'm sure many people will enjoy making use of this new facility.
"Part of Selco's philosophy is to be embedded in the communities in which we serve and this is another example of that."