Selco supports new community school
Selco supports new community school
July 4th, 2022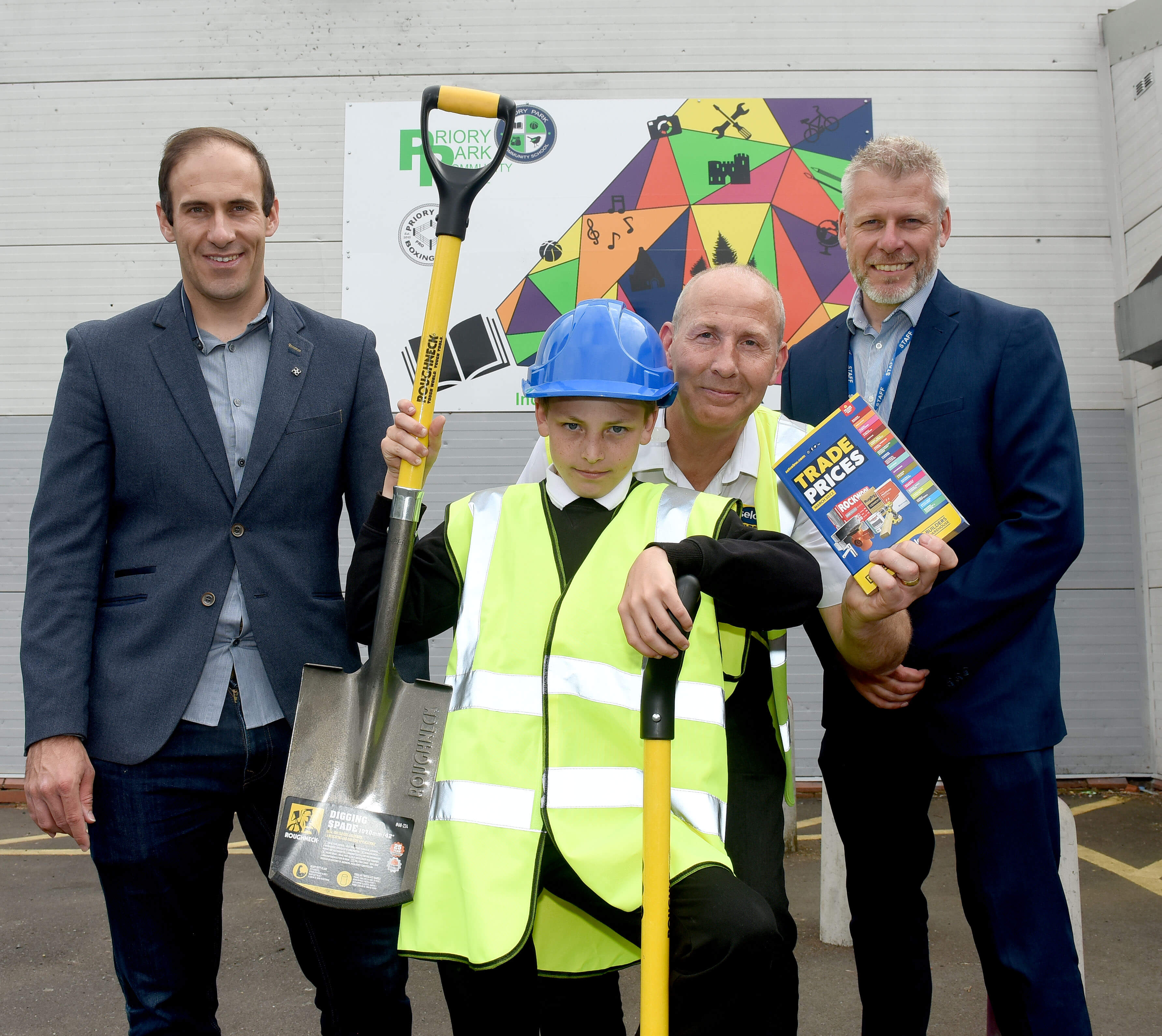 A recently opened community school in Dudley has received the backing of Selco.
Priory Park Community School in Wren's Nest opened in January to offer alternative education provision to youngsters with social, emotional and mental health difficulties or at significant risk of expulsion from mainstream school.
Our Dudley branch on Coneygree Road has now donated £1,000 worth of building materials to assist the school's development.
Stuart Playford, headteacher at the school, which has close links with Priory Park Boxing Club and accommodates youngsters aged between 11 and 16, said: "It's a unique school and our mission is to include, inspire and empower our pupils.
"At present, we have 35 students and we have built an environment which allows us to deliver a broad and balanced core curriculum combined with a mentoring programme through sport.
"It's going well and we expect our numbers to increase in September when the next wave of year seven pupils begin.
"Support we receive from the local community is vital so we are thrilled that Selco has pledged building materials which will enable us to continue to develop the facilities at the school.
"Unfortunately, we have suffered some vandalism in recent weeks and, while some of the money Selco has donated will be used to repair that, we will be putting the rest towards developing our outdoor areas to assist the development of the students."
Craig Dickinson, branch manager of Selco Dudley, said: "We are committed to supporting the communities in which we operate and the Priory Park Community School project is an important development for Dudley.
"It is providing fresh opportunities for children who have experienced difficulties and we are delighted to be playing a small part in supporting the development of the new school."