Sustainable Selco turns to Electric
Sustainable Selco turns to Electric
June 1st, 2022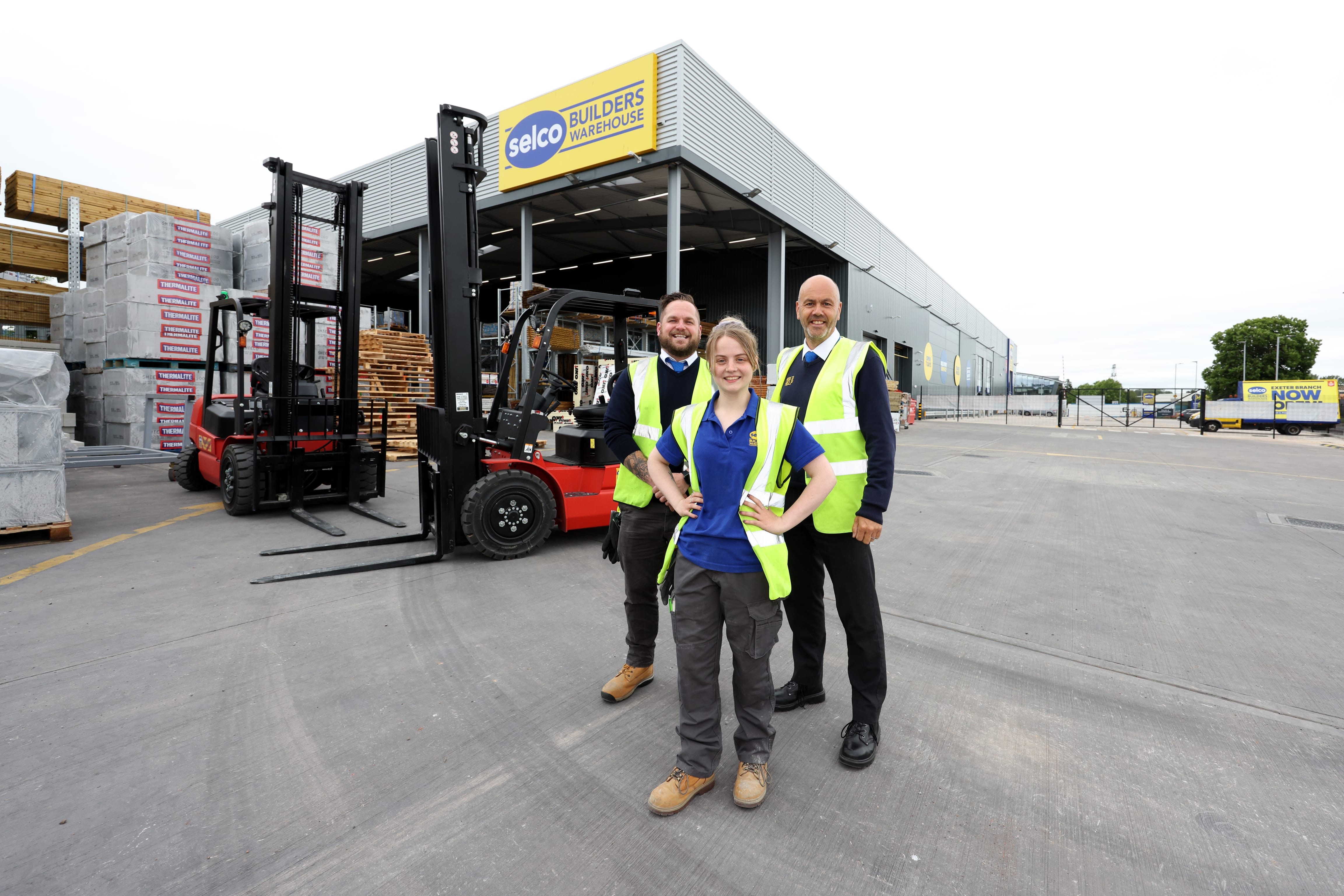 We are proud to be accelerating our evolution towards a sustainable transport fleet by adding 12 electrically powered counterbalance forklift trucks.
As part of the sustainability programme, we have also extended our use of alternative fuels by introducing the use of Hydrotreated Vegetable Oil (HVO) in the fleet.
HVO is a cleaner alternative to diesel and is manufactured from 100 per cent renewable and sustainable waste, offering a cleaner way to fuel commercial fleets and leading to a reduction in carbon emissions of up to 90 per cent.
Seven Compressed Natural Gas (CNG) vehicles are also currently in operation, with plans to introduce a further three for the delivery hub in Birmingham.
Both our delivery hubs – in Birmingham and Edmonton - will operate fully off a combination of CNG and HVO fuelled vehicles.
The electric forklift trucks, which are manufactured by EP, are being utilised in our latest branch to open in Exeter, as well as Walthamstow and other locations throughout the network.
Richard Evans, Head of Transport Operations at Selco, said: "We have been clear about our commitments around sustainability and we are now making swift and sizeable progress in terms of reducing our carbon footprint within the transport fleet.
"The introduction of our first electric forklift truck is another milestone we are very proud of and we are now beginning the process of transferring our entire forklift truck fleet of over 300 to electric.
"That transition will take a period of time but every new branch we open moving forward will have electric forklift trucks.
"HVO will play a huge role in businesses that operate commercial fleets reducing their carbon footprint in a responsible and efficient way and we are delighted to be stepping up our commitment to alternative fuel."