Tradespeople seeking to hit the bullseye
Tradespeople seeking to hit the bullseye
September 9th, 2021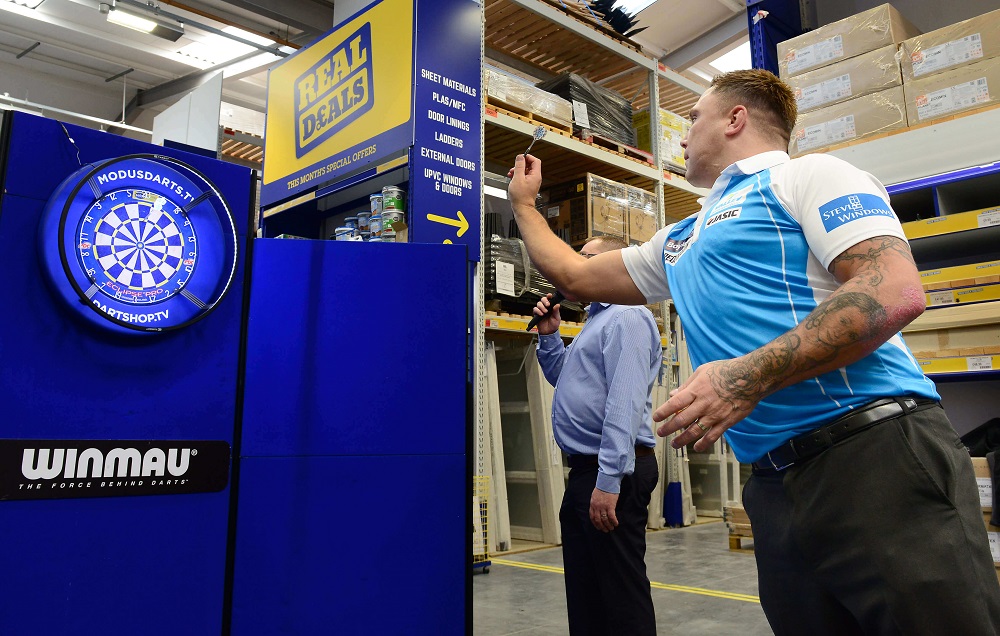 All the fun of the darts will come to our branches next week when we stage a special charity challenge.
As official partners of the Professional Darts Corporation, we will be giving our customers and colleagues at all 70 branches the chance to shine on the oche in a special darts charity week.
For an entry fee of £2 – which will all be donated to our nominated charity Global's Make Some Noise – people will get the chance to record their highest possible score with six darts.
Prizes range from Selco darts shirts and boards, while the highest score in each branch will be entered into a special prize draw for the chance to win one of six pairs of tickets for the World Championship at Alexandra Palace in London in December.
The competition will run from September 13 to 19.
Carine Jessamine, marketing director, said: "Our partnership with the PDC has really captured the imagination of our customers and colleagues over the last couple of years.
"Our in-branch activity has been restricted over the last 18 months due to the pandemic, but we are excited to run this charity week which we are sure will generate plenty of interest, competitiveness and banter amongst customers and colleagues.
"Most importantly, it's the chance for us to play our part in raising money for Global's Make Some Noise which does fantastic work with some of the most vulnerable sections of society across the UK.
"We are looking forward to an excellent week of fundraising and darts action in our branches."
Global's Make Some Noise supports small and local charities working to address the greatest needs of communities across the UK.