New Liverpool branch brings community joy
New Liverpool branch brings community joy
April 20th, 2021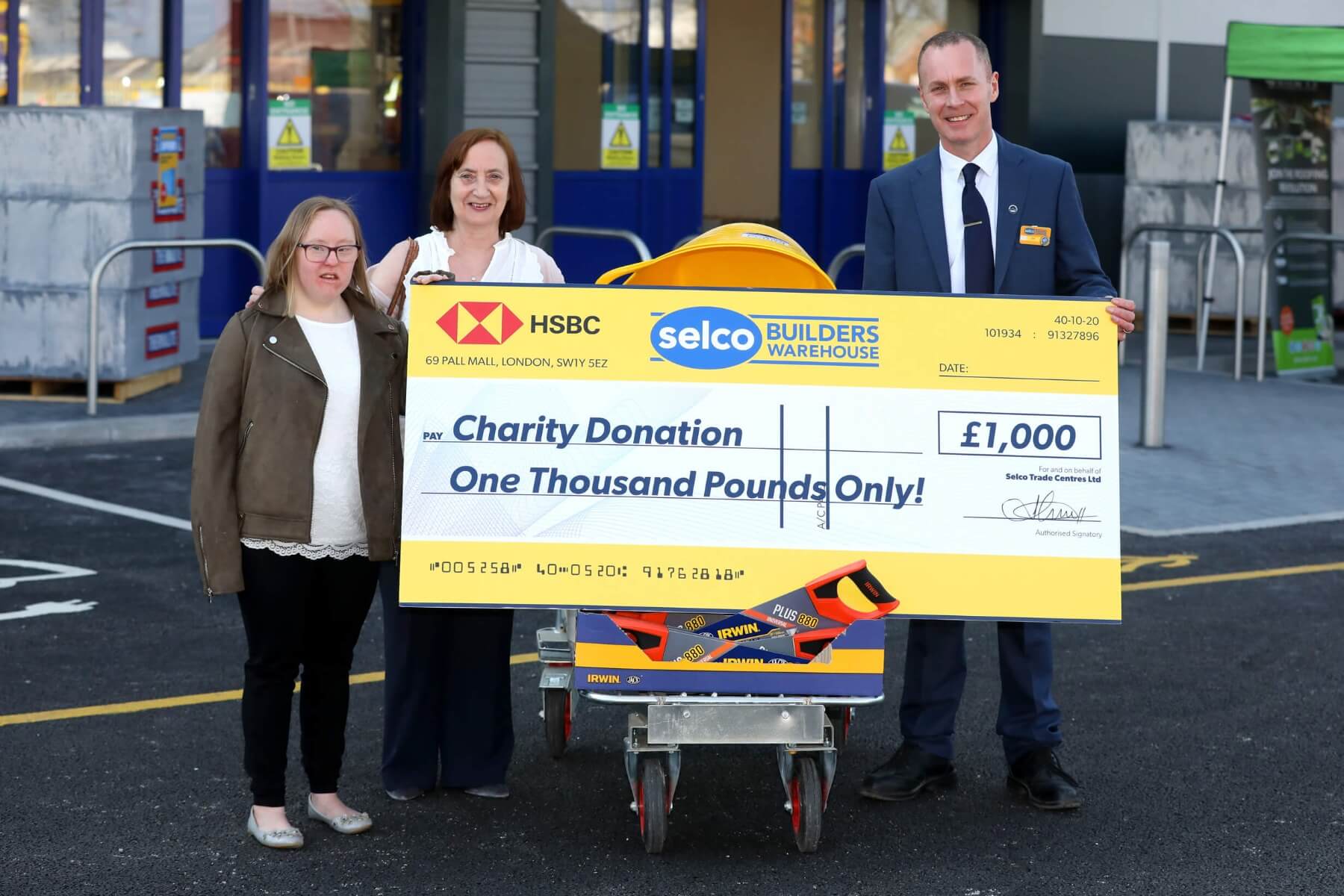 We've officially opened our new branch in Liverpool – and brought with it a £3,000 boost to the local community.
As part of our ongoing expansion around the UK, we have cut the ribbon on our 70th branch on Mersey Reach Park, Galgate Drive in Bootle.
To mark the opening, we made a £1,000 donation to Down Syndrome Liverpool as part of its Selco Stars campaign, as well as pledging a further £2,000 to nominated charity Global's Make Some Noise.
Lee Connor, branch manager at Selco Liverpool, said: "It's fantastic to be able to open our first branch in Liverpool and strengthen our presence in the north west to further help serve tradespeople of the local area.
"Supporting charities and community groups in the local areas in which we operate is an integral part of the Selco ethos so we are delighted to mark the opening of our new branch with a £3,000 donation. We hope the funding will make a real difference to very worthy causes."
Down Syndrome Liverpool, one of more than 40 charities or community groups which applied to receive £1,000 donated by Selco, is a parent-led charity that supports families and carers to ensure that people with Down Syndrome are given every opportunity to reach their potential socially, emotionally and academically.
Anne Wilde, a founder trustee of the charity, said: "We have been running since 2003 and our main aim is to provide as much help, advice and support to our members from around Liverpool and the surrounding areas.
"We now have around 400 families we support and we do everything from stage social events – when restrictions allow – organise regular parent and toddler groups and support the training and development of professionals who work with people with Down Syndrome.
"The donation from Selco is a fantastic boost and it will go towards supporting our Christmas party. While that may seem a long way in the future, it is a major event for us and takes a lot of organising and finance. We are hugely grateful to Selco."
We also made a £2,000 donation to charity partner Global's Make Some Noise, which helps small projects that support disadvantaged people across the UK.
Amongst the Liverpool-based charities Global's Make Some Noise gives its backing to is Sefton's Women's and Children's Aid (SWACA) which supports women, young people and children who are experiencing - or have experienced - domestic violence or abuse.
SWACA aims to support these families and enable them to live safely and free from the fear of domestic abuse, whilst remaining in their own home. It offers programmes to women and young people that help restore self-esteem, build confidence levels and ultimately support victims in moving forward to develop a future life that is not defined by their experience of domestic abuse.