DARTS SHIRTS ON OFFER TO MARK START OF NEW SEASON
DARTS SHIRTS ON OFFER TO MARK START OF NEW SEASON
January 27th, 2021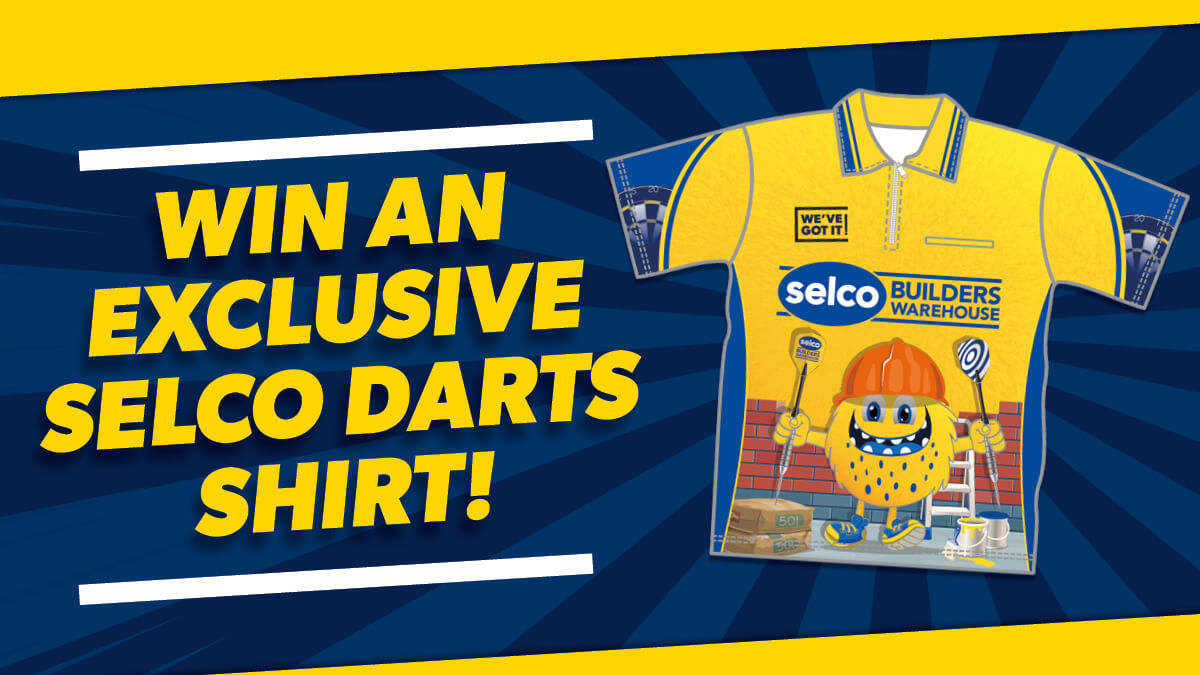 Our famous darts shirts have become sought-after possessions at Professional Darts Corporation events – and a treat to mark the new season gives you the chance to get your hands on one this Friday.
As an official partner of the PDC, we had a presence at all the major tournaments before the coronavirus pandemic arrived.
The snazzy darts shirts were given away as prizes in special Selco Darts Challenges at events – and they proved extremely popular!
To mark the start of The Masters in Milton Keynes, 10 darts shirts will be available to eagle eyed darts fans and will be hidden at virtual locations on our website from 9am on Friday. All people have to do to win is find one of the 10 pages on the website with a shirt. It literally is a case of hide and seek!
Carine Jessamine, marketing director at Selco, said: "Our darts shirts have become real hits with fans at events and people made it their mission to win one.
"In these troubling times, we wanted to bring a smile to the faces of darts fans and give them the chance to add a Selco shirt to their wardrobe.
"We will hide the darts shirts around the website from 9am on Friday and it will be a case of whoever finds them first, will win the coveted prize of a Selco darts shirt.
"We wish everyone luck in their quest to find the shirts."
To win a Selco darts shirt, people should comment on the post on Selco's Facebook or Twitter pages with a link to a webpage with a shirt on.
Only one shirt can be won by any one person and the first to comment of the location of each shirt will win it.