CNG VEHICLES ENTER THE SELCO FLEET
CNG VEHICLES ENTER THE SELCO FLEET
December 7th, 2020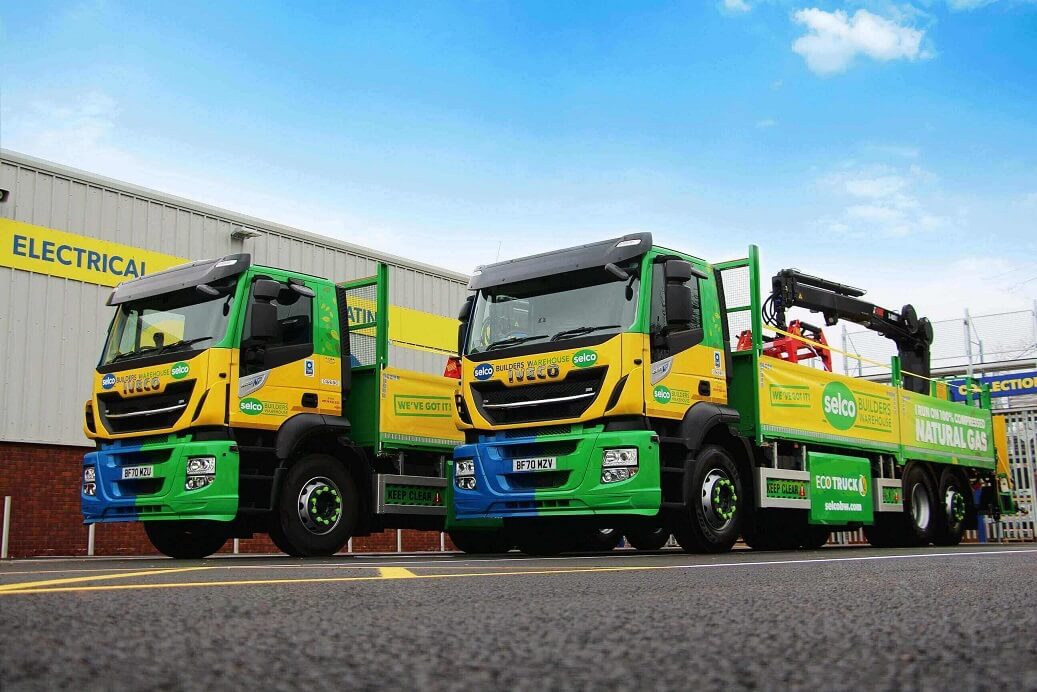 We are delighted to be continuing our journey to a more sustainable future by adding Compressed Natural Gas (CNG) vehicles to our fleet for the first time.
We have made the investment in alternative fuels by purchasing four Iveco vehicles for use in the Bristol area.
Three of the vehicles will be Iveco Stralis 26 tonnes CNG Trucks with the other being an Iveco Daily.
Richard Evans, our head of transport operations, said: "This is an exciting development for us and one which reaffirms our commitment to our sustainability targets.
"We have a long-term strategy to reduce our carbon footprint in the communities in which we operate and this is a step on the road towards achieving that.
"It's hard to make any precise predictions on the potential size of the environmental benefits but we are very confident these will be substantial and the hope is this will be a successful pilot which will then be rolled out across the rest of the business over time.
"A consultation is currently ongoing with regards the introduction of a Clean Air Zone in Bristol and, with two of our 69 branches in the city, it's an ideal place for us to trial this technology."
The new CNG vehicles will be used by our two branches in Bristol.
We move our Bedminster branch to Bishopsworth on December 14. The vehicles will also be utilised by our other branch in the city, in Filton.
The vehicles have been secured from Guest Truck and Van, the largest Iveco dealer in the UK with 13 different locations.
Robert Spittle, managing director at Guest Truck and Van, said: "We are delighted to work with Selco to boost the sustainability of its fleet.
"Environmentally friendly vehicles are becoming more and more popular so it's exciting for us to see businesses that we have worked with for a long time invest in the future.
"The technology behind these vehicles and the performance they offer is very impressive and I'm sure Selco will be very happy with these additions to their fleet."