Skatepark completion moves closer thanks to Selco
Skatepark completion moves closer thanks to Selco
November 30th, 2020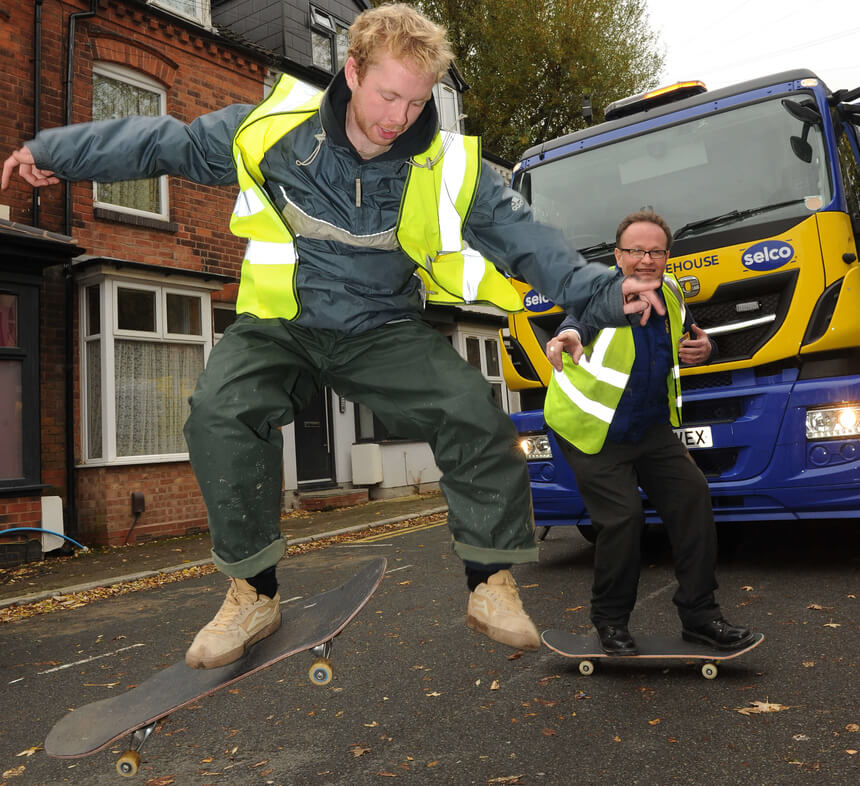 A new Birmingham skatepark, which has been under construction by volunteers during the coronavirus crisis, is gathering speed towards its conclusion – with the help of our Stirchley branch.
An area of Bournbrook Recreation Ground has been transformed into a skatepark and community garden since March.
It is estimated more than 900 hours from volunteers have gone into getting the skatepark into its current position – and now our Stirchley branch has provided materials for the next phase of the build.
Selco has donated sand and cement to the project and handed over 250 face masks to ensure social distancing rules can be adhered to during the build.
Michael Mushen, manager of Selco Stirchley based on Charlotte Road, said: "The work the volunteers have done since lockdown began has been tremendous and we are delighted to play a small part in helping them realise their vision.
"It's going to be a super facility for the whole community and provide a welcome boost at a difficult time for everyone.
"Our ethos at Selco is to support the local communities in which we operate, and this is a brilliant scheme to be involved in."
Benji Good, a director of the Community Interest Company set up to oversee the project, said: "We can't thank Selco enough for the support they are providing. I would say we have completed around 40 per cent of the build at the moment and Selco's materials will ensure we can complete the next 30 per cent.
"The skatepark is already generating attention in the local area and has really sparked interest amongst skateboarders of all ages in a site which had become a bit run down and derelict.
"While the site is still under construction, there is a small area where skateboarders have already been utilising the facility and it's been extremely well received.
"We couldn't be more grateful to Selco – they have been a pleasure to deal with and the materials have made an incredible difference."