Hinckley Based Charitable Organisation Bags Materials Boost
Hinckley Based Charitable Organisation Bags Materials Boost
October 13th, 2020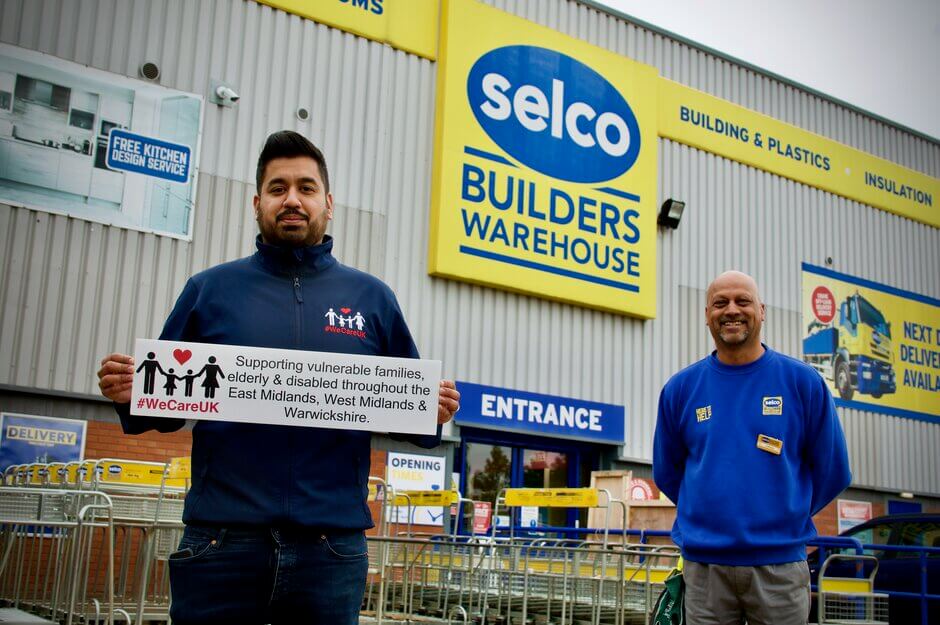 A charitable organisation, which supports vulnerable people in the East Midlands, West Midlands and Warwickshire, has been crowned our latest Selco Stars winner.
Congratulations to Hinckley-based We Care UK, which has received £500 store credit to spend at Selco – and it could get better yet for the group.
The organisation has responded to the Covid-19 crisis by providing more than 10,000 face masks, 9,500 free food parcels to vulnerable families, elderly and disabled in need and 150 electronic devices to patients in hospitals. The group will use its Selco Stars prize to refurbish the kitchen of a 72-year-old woman in Solihull with ovarian cancer.
Each month, we're donating £500 of building materials to two groups across the UK, with the 12 finalists going forward for a public vote for the chance to win £5,000 in cash.
A second prize of £1,250 is also available to mark Selco's 125th anniversary.
Entries to Selco Stars can be made by visiting the Selco Stars page.
Jason Bains, of We Care UK, said: "The pandemic has impacted vulnerable people more than anyone. It is a dire situation and people desperately need our support.
"This generous gift from Selco will enable us to refurbish the kitchen for an elderly service user. She has not had working appliances in her kitchen since December. That is clearly not acceptable and it's an honour to be able to help her."
Carine Jessamine, marketing director at Selco, said: "So many charities and community groups have responded tremendously well during the current crisis. It's really heart-warming to see.
"We Care UK has done some amazing work by supporting those in need. The work they are doing with the lady in Solihull will completely transform her life.
"This is a great example of how Selco Stars is making a tangible difference to communities across the UK."