Cardiff pals star on Grand Slam of Darts stage
Cardiff pals star on Grand Slam of Darts stage
December 1st, 2021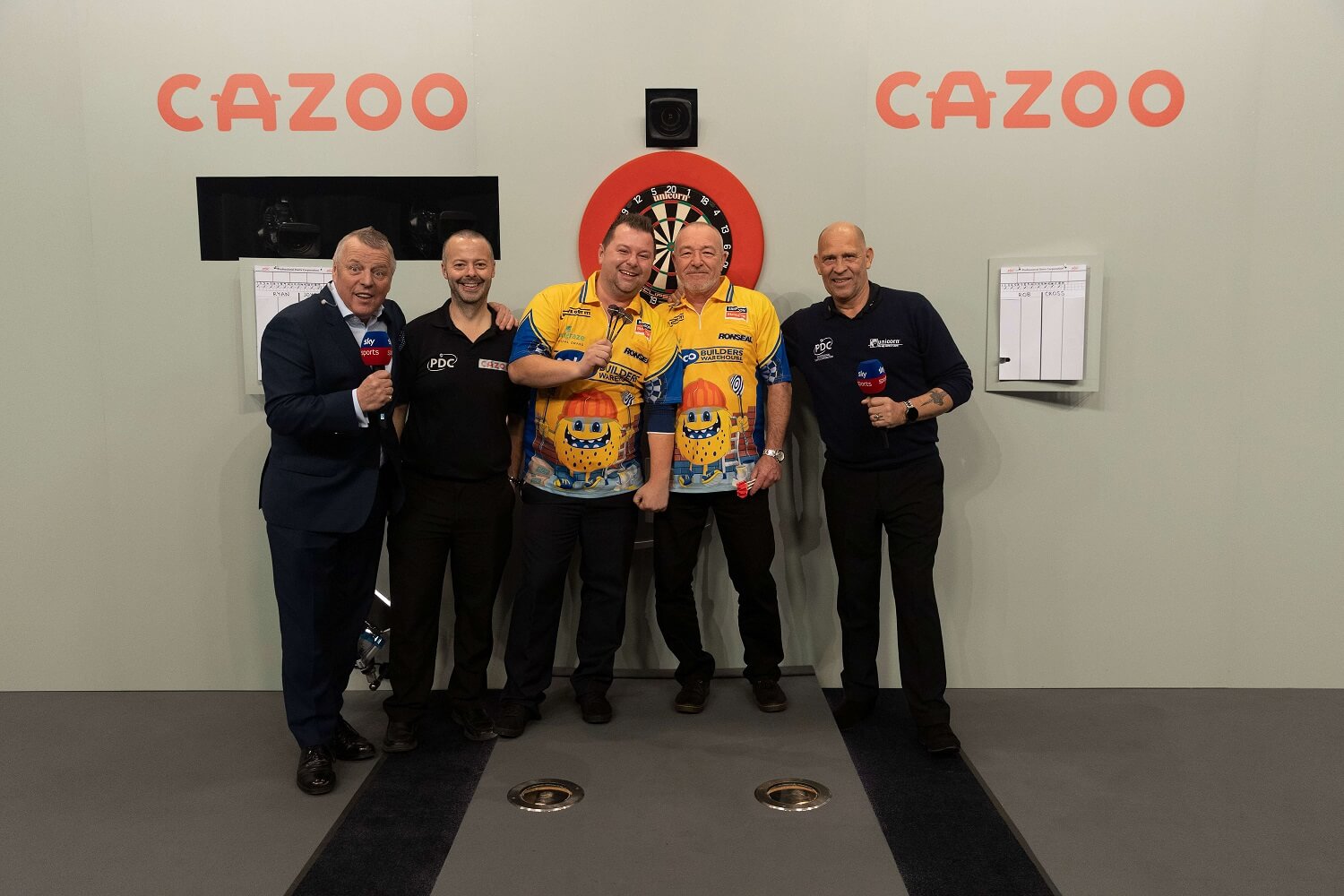 Two amateur darts players from Cardiff fulfilled their sporting dreams – by taking to the stage in front of hundreds of people at one of the game's biggest professional events.
Carpenter Gary Lloyd and friend Matt Bester enjoyed a leg of darts at the Grand Slam of Darts in Wolverhampton, courtesy of Selco.
The darts fanatics enjoyed walk-on music, officiating from legendary referee Russ Bray and a game of 301 immediately before the PDC professionals took to the stage.
Matt, 39, won the game thanks to a fine double top finish.
Gary won the prize when he came out victorious in the Cardiff Selco Darts Championship at Sophia Gardens and decided to take his friend Matt to the West Midlands as his opponent.
Gary, who normally plays his darts in the Canton Cross Singles League, said: "Playing on the Grand Slam of Darts stage in front of hundreds of people was an incredible experience.
"I have been into my darts for a long time so it really was a dream come true.
"Matt came out on top with a fine finish. I wasn't as nervous as I thought I would be but it was still pretty daunting playing on the big stage. It was a great experience."
Gary, 56, walked out to Come On Feel the Noize by Slade, while Matt chose You're The Best Around by Joe Esposito.
After their clash, Gary and Matt watched the professional action unfold from the VIP seats.
And they had plenty to cheer after Welsh darting heroes Gerwyn Price and Jonny Clayton both won their matches on the night. World number one Price went on to win the tournament and with it £125,000.
The Grand Slam experience was made possible through Selco's partnership with the PDC.
Carine Jessamine, marketing director at Selco, said: "It was great to see Gary and Matt having an amazing time on stage.
"We have a fantastic partnership with the PDC and it's enabled us to offer some amazing once-in-a-lifetime experiences to our customers and colleagues."