Selco hits the fundraising peak
Selco hits the fundraising peak
September 24th, 2021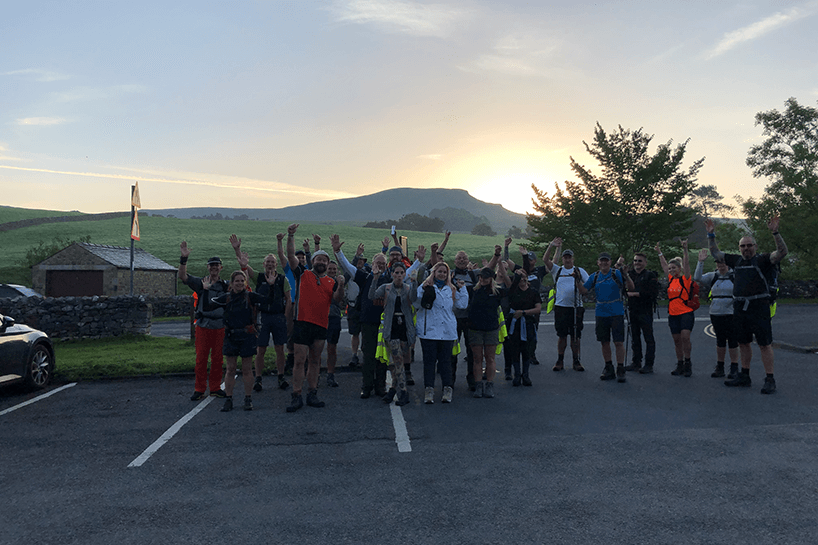 More than 20 colleagues from Selco Builders Warehouse have taken on the mammoth Yorkshire 3 Peaks Challenge – raising more than £12,000 in the process.
Colleagues from across our business braved the daunting challenge which is completed over 24 miles with an ascent of more than 1,500m and over 12 hours.
Our official charity partner Global's Make Some Noise – which supports small charities helping disadvantaged people and communities across the UK – will be the beneficiaries of the fundraising.
HR Development Manager Simon Ball, who helped arrange the fundraising event, said: "It was a very tough challenge, made all the more difficult by the fact that we took part in the event on a sweltering day.
"There were 22 of us and everyone enjoyed it and got a lot out of the experience. To raise more than £12,000 is a very special feeling and there was a real sense of pride amongst the group.
"The most pleasing parts of the day were to raise a great amount of money for such a worthwhile charity as Global's Make Some Noise and to see colleagues from all over the business take part.
"It was a very inclusive event with people from different stores and different job roles coming together, which was fantastic to see."
The challenge saw our group take on the peaks of Pen-y-ghent, Whernside and Ingleborough, which are all part of the Pennine range and circle the head of the valley of the River Ribble in the Yorkshire Dales National Park.