EASTER TREATS FOR CEREBRAL PALSY CHARITY
EASTER TREATS FOR CEREBRAL PALSY CHARITY
April 6th, 2021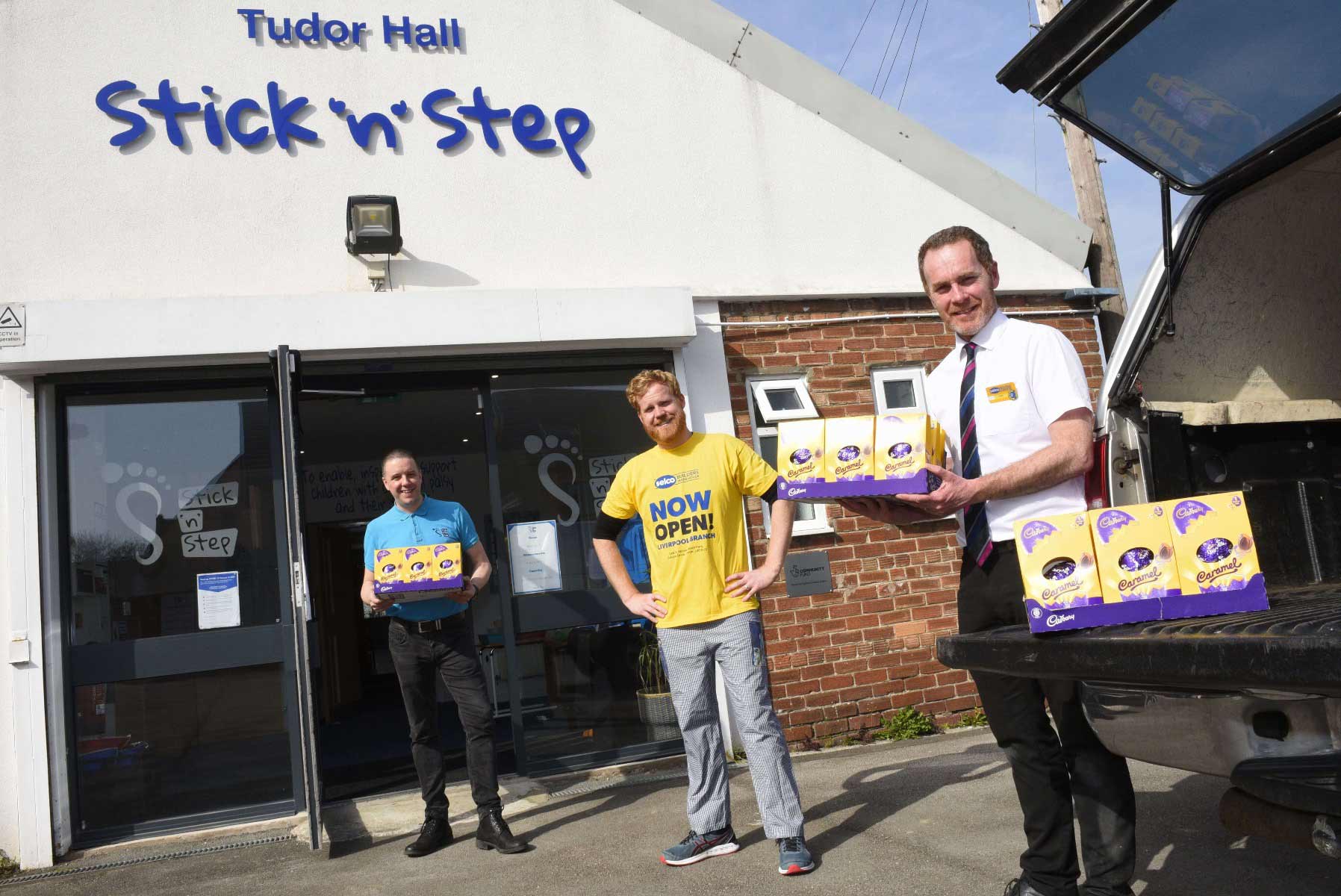 A charity which supports children with cerebral palsy across the north west of England and Wales has received a selection of Easter treats from our new Liverpool branch.
The youngsters who benefit from the services of Stick 'n' Step took delivery of the Easter eggs.
More than 100 youngsters and young adults attend Stick 'n' Step's classes on a weekly basis at its specialist centres in Wallasey and Runcorn.
Stick 'n' Step provides sessions to help youngsters with cerebral palsy fulfil their potential including exercises, mobility tasks and daily living activities to develop functional skills.
Mark Lewis, administrator at Stick 'n' Step Runcorn, said: "We would like to thank the Liverpool branch of Selco Builders Warehouse for its generous donation, which will be gratefully received by our youngsters.
"We work tirelessly to help children with cerebral palsy to fulfil their potential in terms of mobility, confidence and independence.
"Each child and young person that attends has an individual development plan and objectives best suited to their needs."
We will open our 70th UK branch on Mersey Reach Park in Galgate Drive in Bootle, creating around 30 jobs in Liverpool.
Branch manager Lee Connor said: "When we open a new branch, we always like to support the local communities in which we will be operating.
"One of the ways we have achieved that in Liverpool is to donate Easter eggs to Stick 'n' Step which does fantastic work for young people with cerebral palsy all across the north west.
"Stick 'n' Step is one of the many organisations supported by our charity partner Global's Make Some Noise so it was a perfect match for us.
"Deliveries are a major part of our business and there was no better cause for the first official drop off from the new branch than this."