Selco's school help set for small screen
Selco's school help set for small screen
September 17th, 2020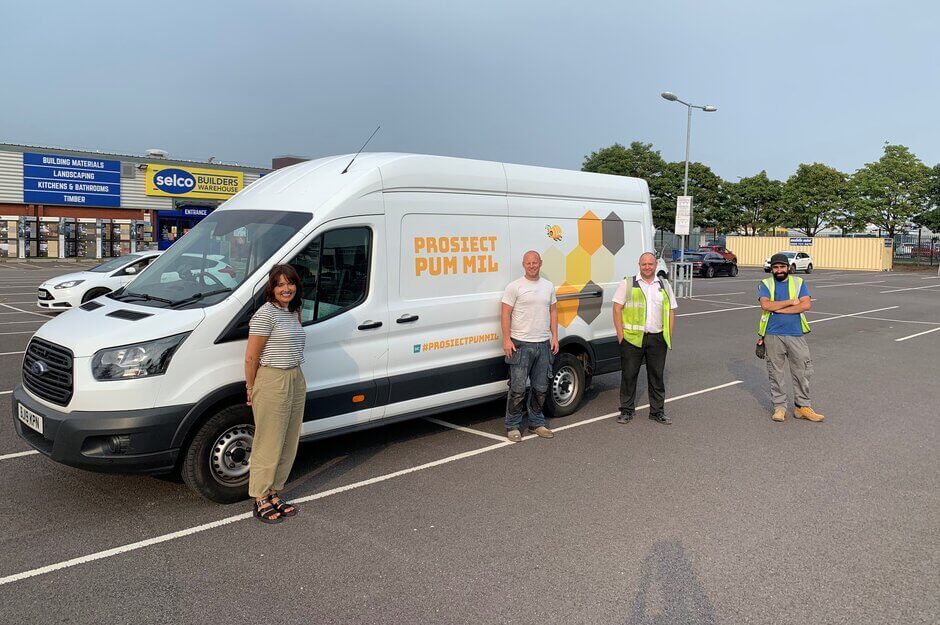 One of our branch managers is heading for small screen stardom after we got involved in a Welsh TV show to help a Cardiff school.
The S4C series Prosiect Pum Mil (Project Five Thousand) sees community projects in Wales receive £5,000 to be put towards something which benefits the community.
The Specialist Resource Base at Ysgol Gymraeg Glantaf, a Welsh language school in Cardiff, is one of seven lucky recipients and will use the windfall from the series to develop an unused outdoor space for pupils with complex needs.
Selco's Cardiff Hadfield Road branch got involved by providing a large amount of materials at a discounted rate, including wood, decking board, guttering, fixings and cement.
The work will be completed in the coming days with the help of tradespeople in the local community, and the makeover will feature on S4C later in the year.
Brian Maxwell, branch manager at Selco Hadfield Road, said: "It was great to be involved in this project.
"Prosiect Pum Mil is an exciting TV show which is making a real difference to groups and organisations in Wales and we were pleased to be able to help by providing top quality materials.
"We hope the school and the pupils enjoy the new facility."
Catrin Honeybill, producer of the show, said: "The idea is the programme provides £5,000 and two enthusiastic presenters and the beneficiary has to call on the skills and expertise of local people to get the job done – within a limited time frame and budget!
"We're really grateful to Brian and the team at Selco for their help in sourcing the materials, particularly at a discounted rate which has meant the budget has stretched much further."
The Specialist Resource Base in Glantaf is the only Welsh-medium secondary specialist provision in South East Wales. The school aims to provide a specialist curriculum which is balanced and varied for learners with complex needs within a mainstream school.
The base currently has 17 students, rising to 22 in the new term.