SELCO GIVES BACKING TO SWANSEA WOMEN'S GROUP
SELCO GIVES BACKING TO SWANSEA WOMEN'S GROUP
March 27th, 2020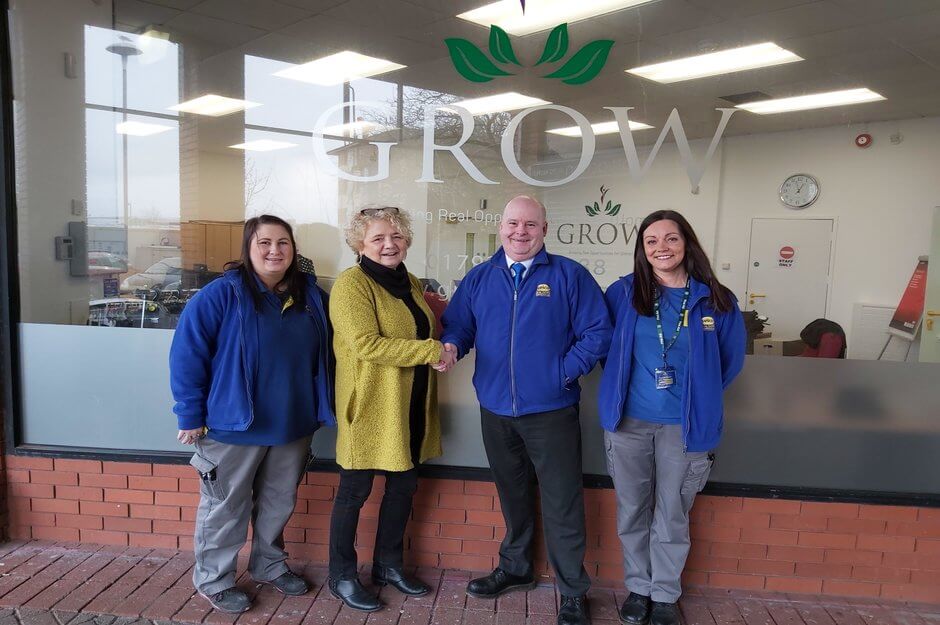 A Swansea charity which helps create a brighter future for women in the city has been given a helping hand by our local branch.
Our team in Swansea has provided Growing Real Opportunities for Women (GROW) Cymru with sand and cement to help the group renovate a new private meeting room at its headquarters, based in St David's Shopping Centre.
GROW Cymru creates employment opportunities for women left feeling frustrated and isolated because of social, economic and educational barriers. It supports up to 25 women at any one time.
Sharon Rouse, chief executive of GROW Cymru, said: "We are thrilled and grateful for the support Selco has provided.
"A number of the women we support suffer with anxiety and depression so we were keen to create a room for our new 'Only Women Allowed' scheme where they could meet with a level of privacy.
"The room we identified needed a lot of work and the sand and cement was crucial to level the floor and make it fit for purpose.
"It's fantastic to see companies such as Selco getting involved in supporting local community initiatives."
Warren Matthews, our Swansea branch manager, said: "GROW Cymru does outstanding work in the local area and we are delighted to show our support."