Selco number 68 opens in Orpington
Selco number 68 opens in Orpington
March 2nd, 2020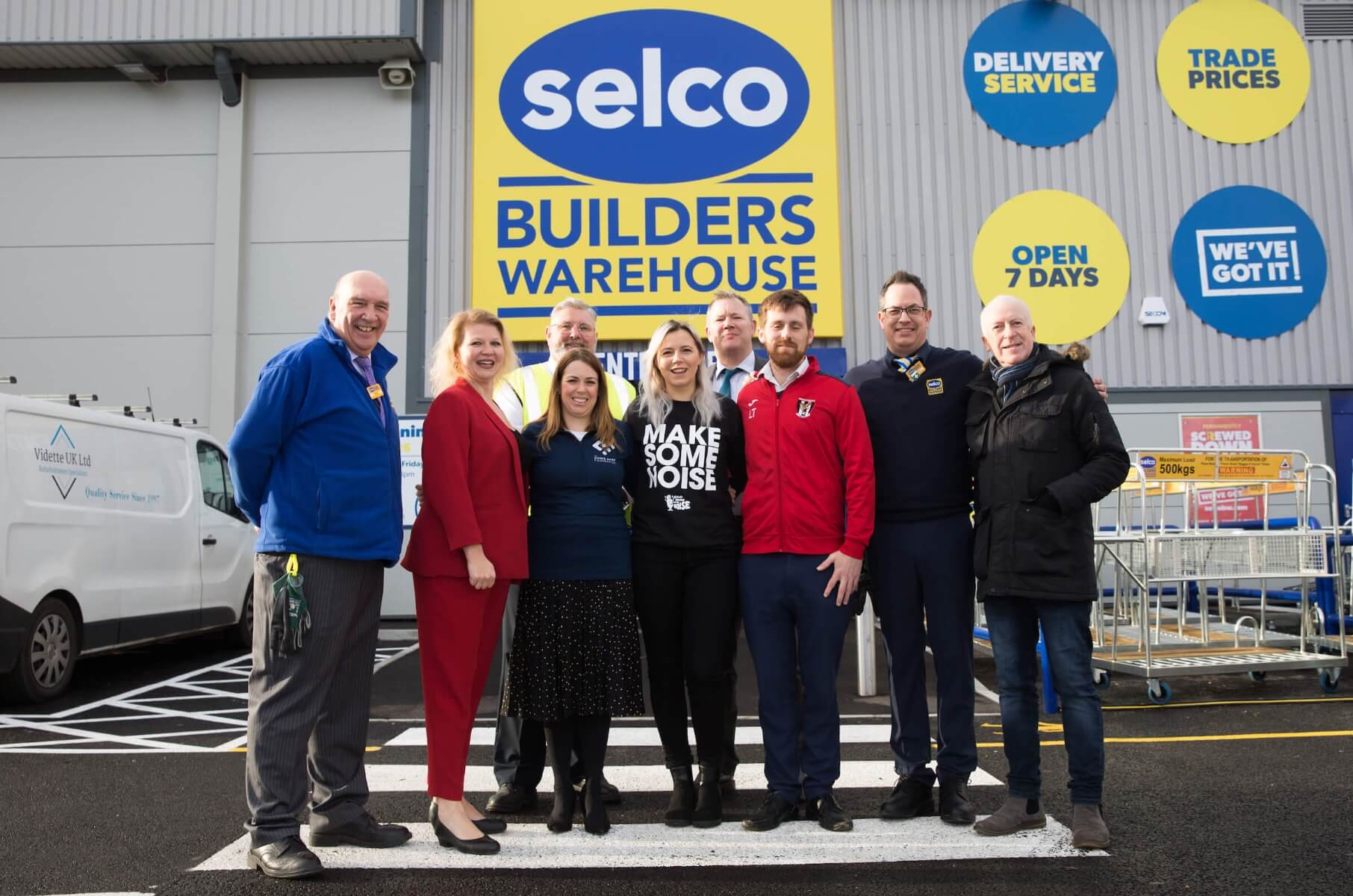 We've officially opened our newest branch in Orpington – and donated £4,000 to the local community in the process!
As part of our ongoing expansion around the UK, we've cut the ribbon on our 68th branch, which is based on Cray Avenue.
We had a fantastic opening party which included donations to local groups – and an appearance from former world champion darts player Rob Cross!
Selco made £1,000 donations to The Chris Aked Foundation and Orpington Eagles Football Club, as well as pledging a further £2,000 to our nominated charity Global's Make Some Noise.
Mat Brice, branch manager at Selco Orpington, said: "It's fantastic to be able to further strengthen our presence in Kent and the south east with the opening of this branch which will serve tradespeople of the local area.
"Supporting charities and community groups in the local areas in which we operate is an integral part of the Selco ethos so we are delighted to mark the opening of our new branch with a £4,000 donation. We hope the funding will make a real difference to very worthy causes."
The Chris Aked Foundation was set up nearly two years ago to offer children and their families counselling and memory making days from the moment a parent or sibling is diagnosed with a serious illness.
Orpington Eagles, who play in division three of the Woolwich & Eltham Sunday Football Alliance, have been granted £1,000 worth of building materials to help renovate the clubhouse at their home pitch of the St Mary Cray Recreation Ground.
Meanwhile, more than 100 people turned up to the new branch to try their luck against darter Rob Cross.
Cross agreed to come to the opening as part of Selco's official partnership with the Professional Darts Corporation.
People took on Cross in special challenges in which they had to score more points with nine darts than the pro could manage with six – and some bagged free tickets to the final of the Unibet Premier League for succeeding.
See you in branch soon - BR5 4HE.