PENKRIDGE PRIZE IS JUST THE TICKET
PENKRIDGE PRIZE IS JUST THE TICKET
February 10th, 2020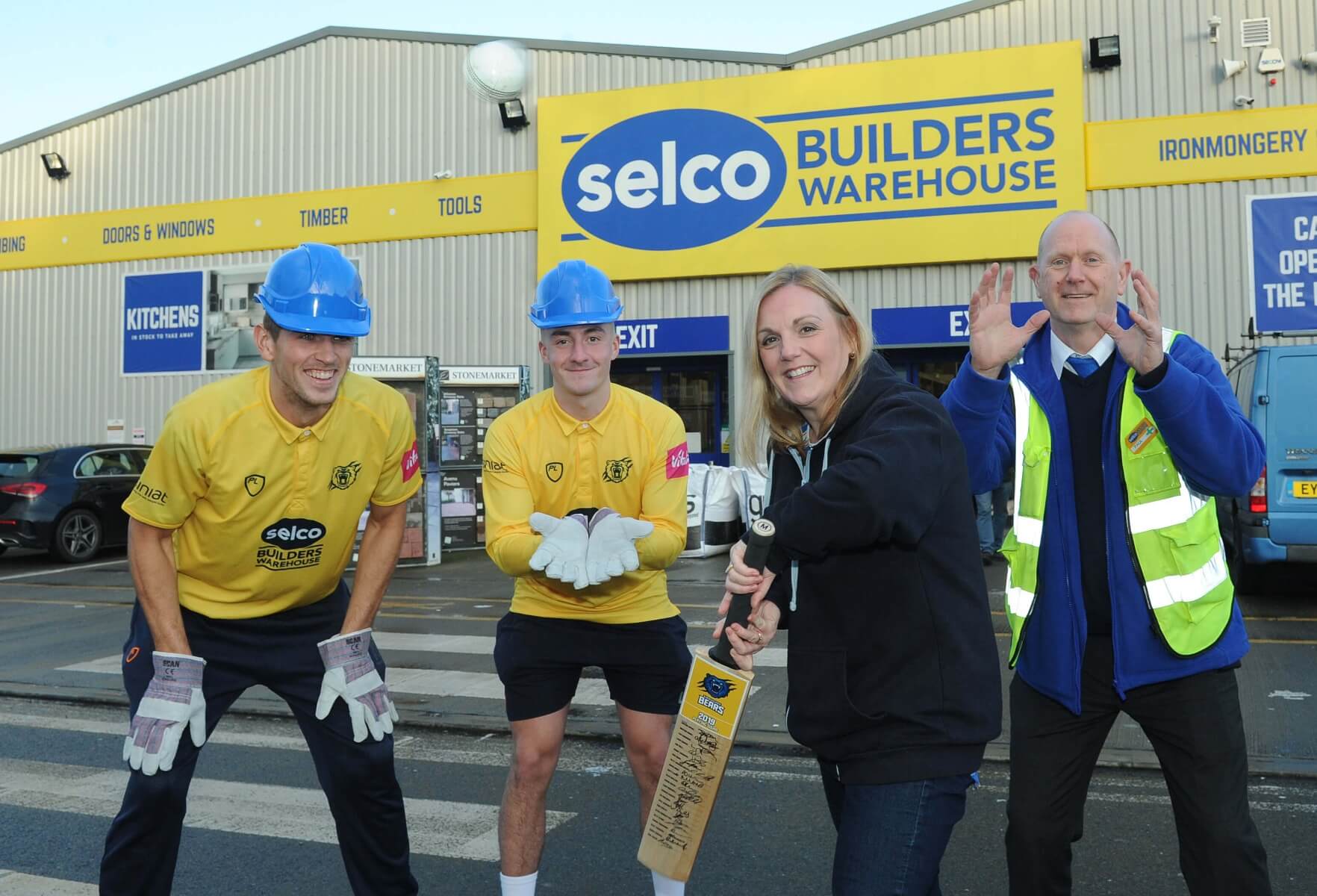 Penkridge Cricket Club are toasting a perfect start to their 70th anniversary year after winning £1,000 worth of building materials from Selco.
The Pillaton club claimed the prize after we ran a competition in conjunction with Birmingham Bears, as we were Bears' headline shirt sponsor for 2019.
The Club Together initiative saw cricket clubs from across the Midlands invited to take advantage of a special discounted ticket offer for Bears home matches throughout the T20 Blast campaign.
The club which sold the most tickets over the summer won £1,000 worth of products from Selco – and Penkridge came out on top.
They will use the funds to carry out improvements to the clubhouse to help support matches and practice sessions for 15 teams covering cricket for men, women and juniors.
Clare Mills, secretary of the club which has their first team playing in the South Staffs County League, said: "It's fantastic news that we have won the prize and a great start to what is a special anniversary year for the club. It's a huge boost to players, members and spectators alike.
"We are looking to use the Selco products to carry out work to our clubhouse which is looking tired and it's a very important focal point for the club.
"We are always aiming to improve on and off the field and this will help us towards achieving that."
Carine Jessamine, marketing director of Selco Builders Warehouse, said: "One of the key aspects of our sponsorship of Warwickshire and Birmingham Bears has been to ensure we give something back to the community and local cricket clubs is a great way to do that.
"Penkridge Cricket Club are worthy winners and we hope our prize will make a big difference to the club."
Ben Seifas, commercial partnerships manager at Warwickshire CCC, said: "We're very grateful to Selco and to all local cricket clubs that signed up to our Club Together scheme, particularly the winners at Penkridge CC."