Southampton
Opening Times
Mon: 06:30 - 20:00
Tue: 06:30 - 20:00
Wed: 06:30 - 20:00
Thu: 06:30 - 20:00
Fri: 06:30 - 20:00
Sat: 07:00 - 16:00
Sun: 10:00 - 16:00


Special Opening Times
26/08/2019: 08:00 - 16:00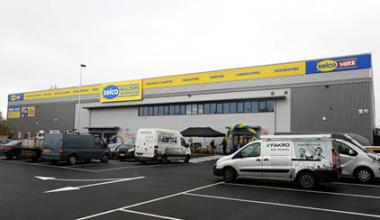 Selco Builders Warehouse Southampton
Selco Southampton has all of the materials you need to get the job done. We're stacked high with trade brands and offer extending opening times and van sized parking spaces.
Make sure you Register for a FREE trade card today to get access to all that Selco offers.
---
Branch Services
---
More About Selco Builders Warehouse Southampton
Selco Builders Warehouse in Southampton has a huge range of building materials available for you to choose from. Located just off Redbridge Road, this builders merchant serves areas such as Redbridge, Millbrook, Maybush, Hillyfields and more.
You can rely on Selco to provide you with top trade brands at exclusive trade prices, allowing you to provide competitive quotes without compromising on quality. An example of this quality can be found in the timber we stock. As an established timber merchant we are certified to sell FSC and PEFC timber. Stocking this type of timber helps make sure wood from forests is sustainable and protected.
Build your customer the kitchen of their dreams with our FREE Southampton kitchen design service. To get things started all you need is to bring your initial plans and measurements into the branch and our staff will do the rest. Our Southampton kitchen design service is bound to impress and make your life easier so head into branch today.
Here at Selco Southampton we have a huge range of products from trusted trade brands. Included in the building products we stock are timber, insulation, sheet materials, windows, plastic, roofing, ironmongery, doors, windows, fixings, heating, hardware, plumbing equipment, kitchens, decorating, electrical, lighting, fencing, landscaping and tools.
Local Building Regulations