Selco Baguley
IT'S WHERE THE TRADE GO!
Branch Details
Selco Baguley
31 Timpson Road
Baguley
Manchester
M23 9LL
Tel: 0161 946 1400
Email: [email protected]
Manager: Dave Rawlinson
Deputy: Neil Wilkin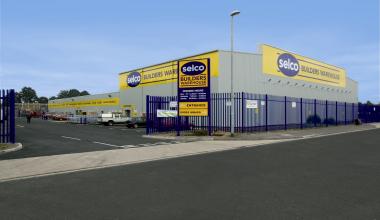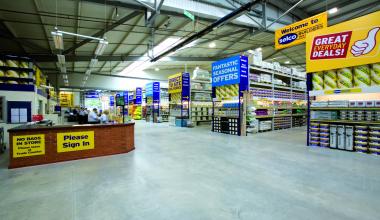 More about Selco Builders Warehouse Baguley
Selco Baguley offers all the building materials and timber supplies you expect from your local builders' merchants. Open 7 days a week, Selco Baguley is located on Altrincham Road (A560) and serves local areas, including Wythenshawe, Timperley, Altrincham, Hale, Wilmslow, Stockport and more.
Exclusively for trade and business only, we're a one-stop shop for all trades with a huge range of building supplies in stock. Here at Selco Baguley, you'll find thousands of building products from top trade brands lining our shelves. We've got everything from timber, sheet materials, insulation, roofing materials, fencing and landscaping materials, to fixings, hand and power tools, electrical, decorating tools, heating and plumbing equipment, kitchens and bathrooms. We've also got a timber merchant's yard.
Our in-branch trade services are designed to help you get back on the job as quickly as possible. Whether it's sheet material cutting, timber cutting, brick matching, paint mixing or a special order you need, we're here to help. We also offer a handy Click & Collect service so you can pick up your building supplies at a time that suits you.
Get a FREE Trade Card today!
Sign up for your Trade Card and you can buy any of thousands of trade products online and in-branch, straight away!
All you need are your business details and a couple of minutes to spare.