How to transform your shed into a bar in one afternoon
How to transform your shed into a bar in one afternoon
We reckon almost anyone could convert their shed into a bar in an afternoon, with just a few simple tools and some fixings you can pick up in one of our branches. To prove it, we got our hands on a second hand shed and filmed our top hack for transforming it into a bar.
The simple project with a great aftertaste
A big trend we've seen over the past few years is of people converting their sheds into "home offices". Now, we're not here to judge, but do you really want to be reminded of work every time you step out to relax in the garden? Or for that matter, do you want to be thinking of weeding and pruning while you're working out your figures?
Thankfully, there's a much more satisfying trend that's inspiring people to repurpose those barely used sheds out back: making your very own bar.
Like the "office" conversion, it's a concept that's been given a boost since our homes became much more familiar to us during 2020 and 2021. We missed going to the pub and ordering a cold one, then sitting out in the beer garden to enjoy it.
Inspired by those beach hut bars we might have seen on our holidays, or maybe even the glühwein vendor from the local Christmas market, Britons have been measuring up their unused sheds with a view to becoming the Bet Lynches, Peggy Mitchells or Sam Malones they always knew they had inside them.
No expertise required
Unlike a lot of garden installations, you don't need a lot of skill or experience to convert a shed into a bar - and not a lot of cash either. We think anyone could take this on in an afternoon, and we've compared it to other jobs to prove it.
Shed to Bar conversion
Experience: None
Skill Level: Amateur
Difficulty Level: Low
Cost: Less than £150
Time: Doable in an afternoon
Decking
Experience: Required
Skill Level: Professional
Difficulty Level: High
Cost: Starts at £1,200
Time: 1–2 days minimum for a professional
Gazebo
Experience: Required
Skill Level: Professional
Difficulty Level: High
Cost: Average cost £7,000
Time: Less than a day for a professional
Still unconvinced? We've made it clear just how simple it is for anyone to achieve with these IKEA-style graphics.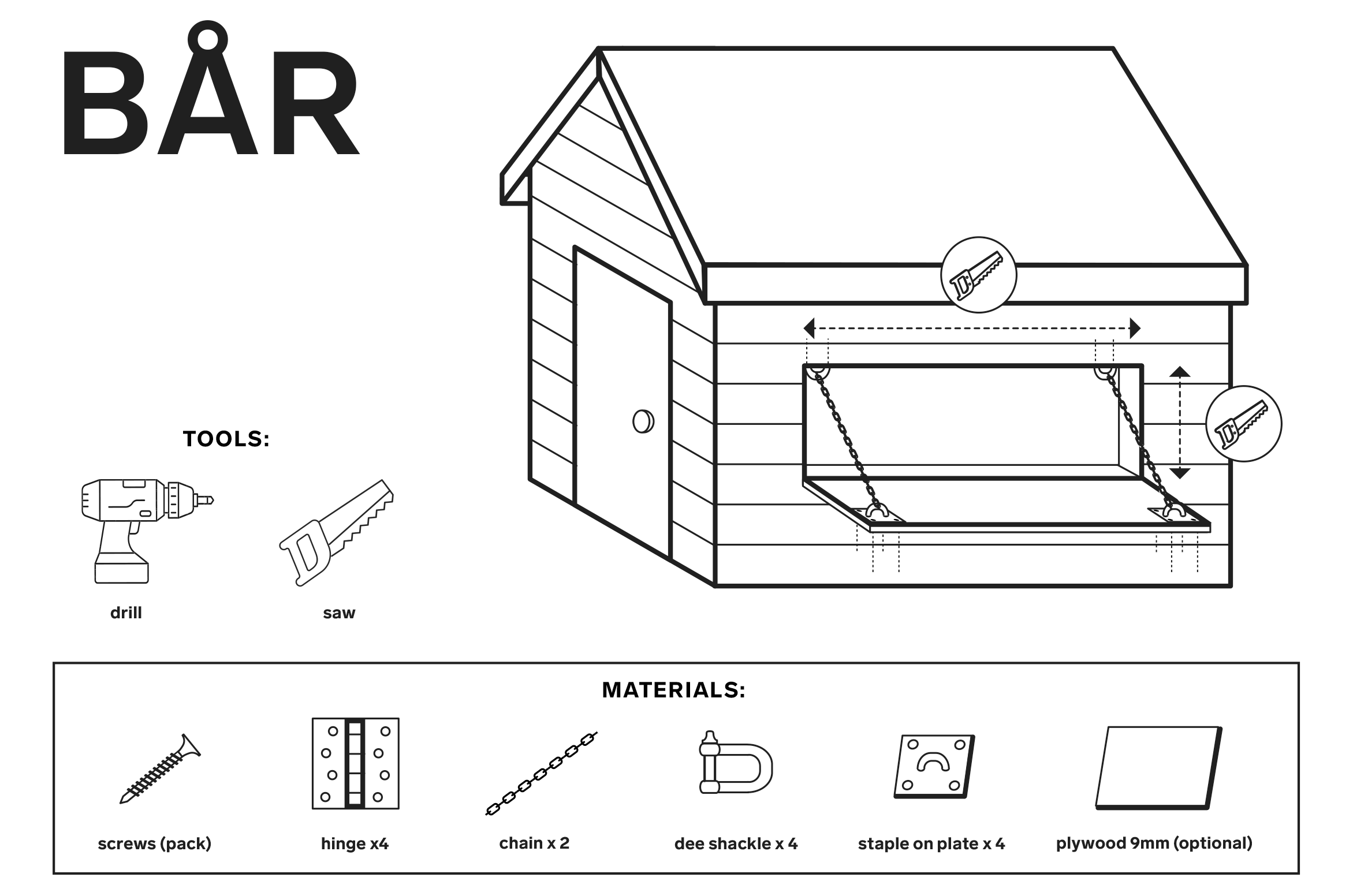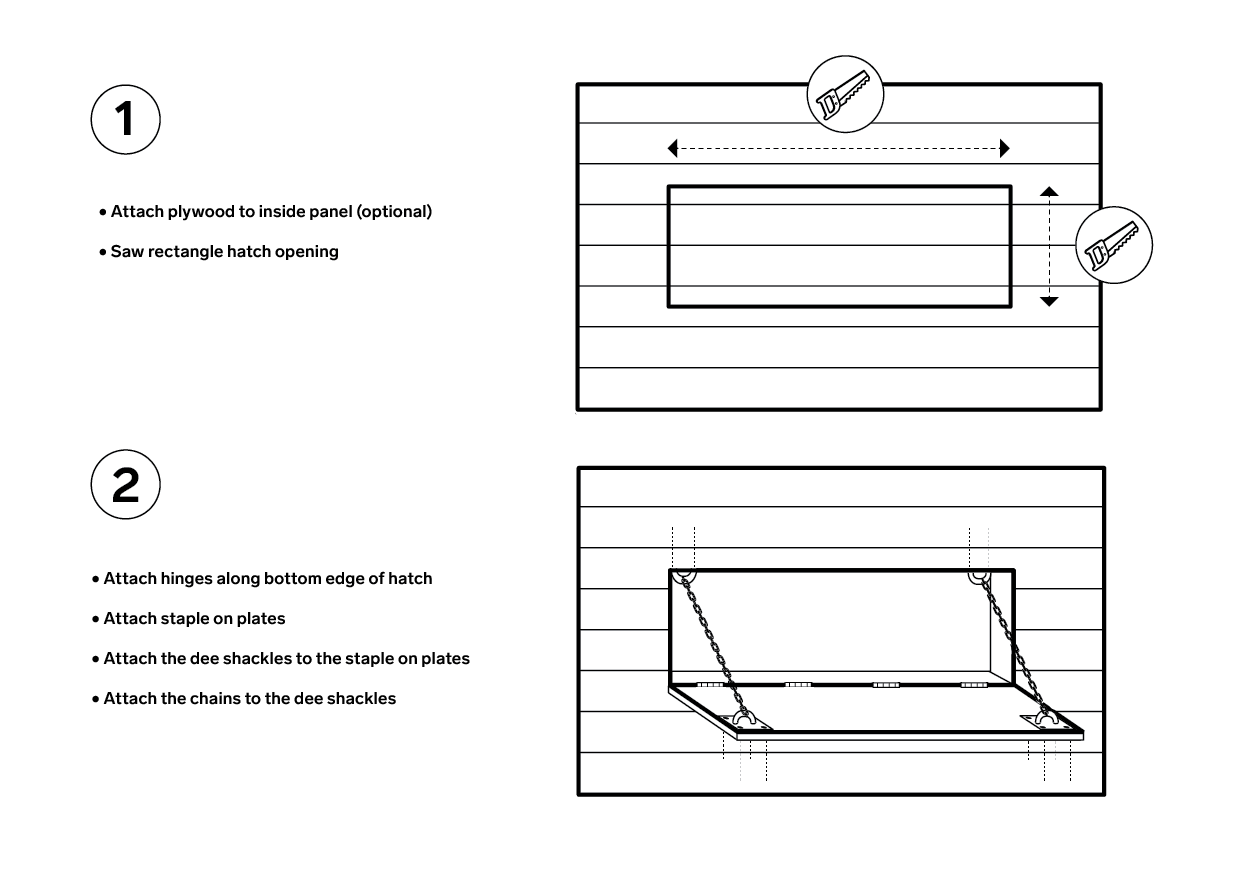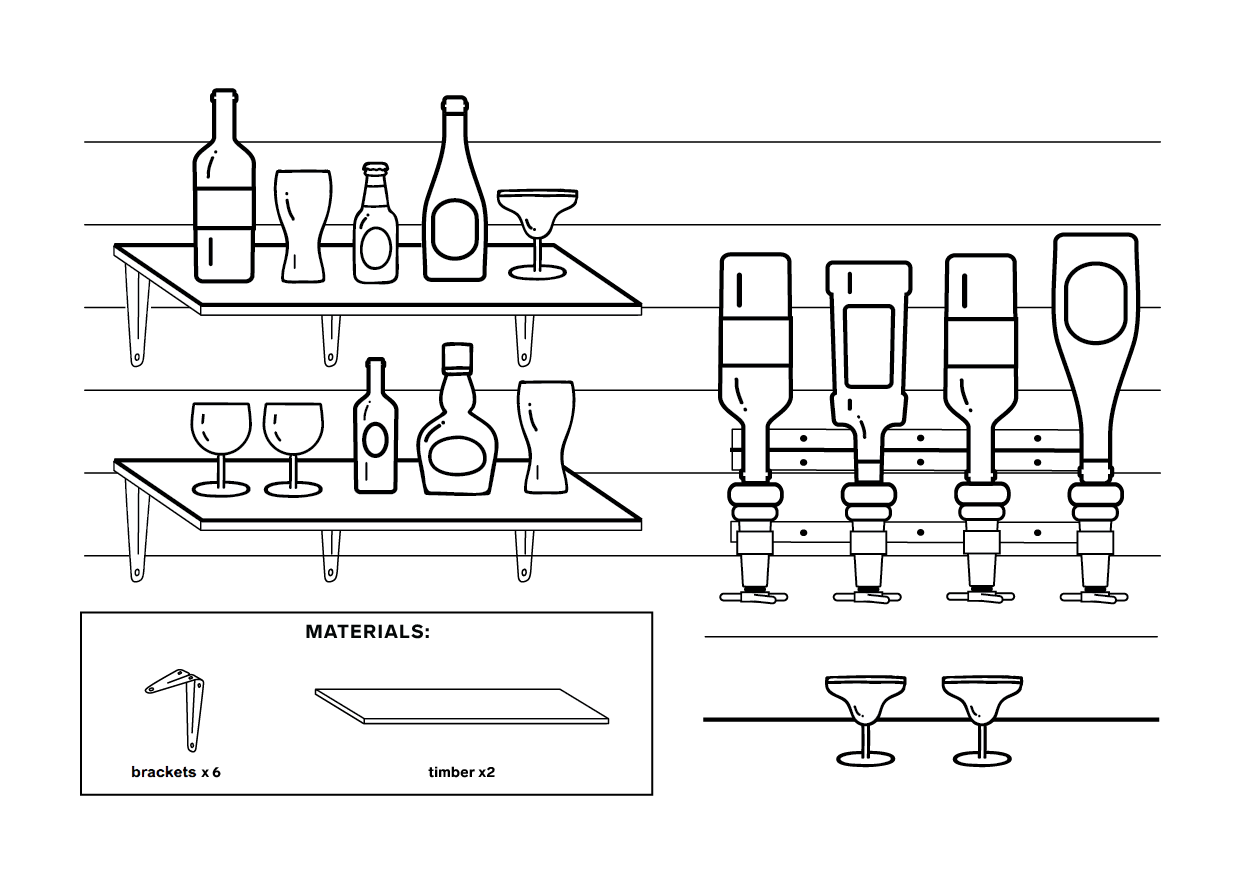 Why converting is better than buying new
Most major homeware stores have cottoned onto the trend and are now selling pre-designed flat pack garden bars. But converting an existing shed is a popular option because, frankly, people have a habit of buying sheds and barely using them. They often become clutter zones, the final resting places of generations of children's bikes and unused gardening tools.
Sheds are often quite pricey, so if yours is going unused, upcycling it to a stylish DIY bar is a cost saving and sustainable option that we're sure you'll get more use out of.
Sheds are well-built too with concrete foundations, so a bar conversion can be a pretty straightforward task. Some even have electric connections, which expands the possibilities of what you can do. Ours features a dartboard, but with an electrical connection you could install a jukebox or even a pinball machine, and create your own back-garden games bar.
You can make it your own
A bar shed can be decorated to your own specification to give it personality, style and glamour all of its own. You can go with the now-traditional tiki bar look, decked out with reclaimed driftwood panels, fairy lights and maybe even a dried grass roof. Or how about a garden theme, with hanging baskets, climbing plants and herbs growing in pots? And if all that seems a bit twee, slam in a neon sign and disco ball and make it your own Club Tropicana, where drinks really are free (once you've bought them from your local shop!)
You can transform your shed for less than £150
You might be wondering what all this will cost, and that's a fair point. We think you can easily complete the basic transformation task for under £150, which includes:
Obviously, you'll want to make the bar look like a bar, and personalise it to your specifications, so we can't possibly put a price on your ambitions. However, we've snooped around the web and found you can get a set of four bar optics for less than £50, a beer pump for around £100, and a decent sized mini-fridge for about £280.
Ice cube machines start at around £100, and you can have bespoke neon signs made for as little as £80. LED lighting is really cheap nowadays, and you can get hundreds of lights for around £20–30, in all sorts of looks (or attach some vintage-style external wall lights for an olde worlde feel).
So, if you're really pushing the boat out and making a fully working bar, you can easily do it with a £500 budget, but everything is optional – you can keep cans cool in a tub of ice water if you want to.
We think the enjoyment factor you get for your money makes it the perfect DIY project to take on this summer, too. You'll probably find your bar project is less than a basic home entertainment system, which starts at around £300 but can reach £2,000 for full surround sound audio. If you want to add a decent sized 4K flat screen TV, you're looking at another £600 minimum.
What about more substantial home improvement projects? You're looking at a minimum of £5,000 for a conservatory, but it can easily reach five figures once walls are being knocked out and you're using timber instead of uPVC. Single-storey extensions start at around 30,000, but full-height, large extensions can easily set you back £70,000.
There are a few bits to consider
The most important thing to remember when you're weighing up your conversion is that your shed has two main elements to it:
First, there's the structural side (the struts, beams, roof frame and battens), which tend to be inside, but can be outside too.
Second, there are the walls, which are typically made of thin boards arranged in an overlapping pattern to let water drain. Some more substantial sheds have tongue and groove (shiplap) boards for walls.
The walls do often have a structural role, however, mainly for stiffening the structure and keeping the structural timberwork properly spaced out. So, before you start cutting a hole in your shed's walls, examine the frame from the inside and the outside to work out which parts are supporting the walls and the roof.
Our top tip: if your shed panels are on the thin side, attach a sheet of 9mm plywood to the inside wall you intend to cut. It'll strengthen the panel for cutting and create a smooth bar top once the hatch is lowered.
If your shed has windows, ask yourself if they are big enough to get the bar vibe you're looking for. You probably won't feel like the life and soul of the party if guests can only see your hand as you reach out of a window, so bear that in mind. Some shed windows are pretty big though, so you might be able to install a shelf on the inside and/or outside for your glasses and displays.
But for minimum input, you get maximum return
Most people don't complete DIY jobs because they're too time consuming or simply too boring. But this bar conversion is so simple, you can guarantee it's not going to be a forever project.
It's less than a day's work and for the cost of a few nights down a real pub, we think that's a pretty good investment for what could be years of relaxation in the garden surrounded by great friends, food, drink and laughter.
Think of it this way, for an afternoon of graft, you've got a lifetime of bragging rights, and we know there's nothing boring about having a bar in your own backyard.