Luxigraze Artificial Grass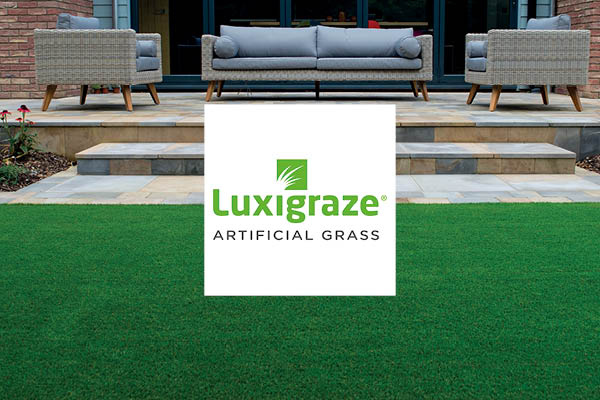 Luxigraze Artificial Grass
With hectic schedules and the busyness of family life, customers are always looking for ways to simplify their routines and that includes maintaining their gardens.
The benefits of switching to an artificial lawn far outweigh the initial investment and Luxigraze is fast becoming the first choice for artificial grass, in homes around the UK. With its easy installation and low maintenance, it's little wonder demand for Luxigraze is on the rise.
We stock two grades, Luxigraze Artificial Grass 30mm Premium has an impressively realistic look and finish to it and Luzigraze Artificial Grass 20mm Standard is available as a mini roll.
---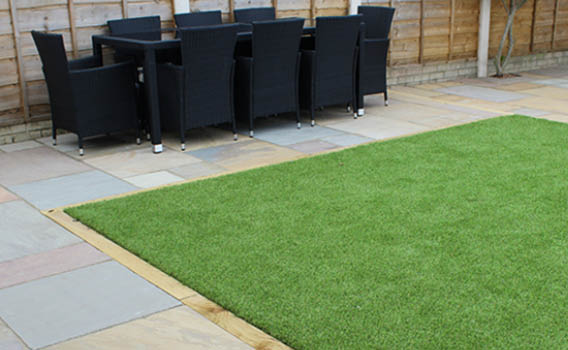 Luxigraze Benefits
Low maintenance – no mowing, no watering
Ideal for families with children
Great for pets
Durable - suitable for all seasons
Long-lasting
Simple installation
10-year UV guarantee
---
Luxigraze Installation Guide
Installing artificial turf is straightforward, with the right toolkit. The range includes fixing pins, which we recommend installing every 15-20cm around the perimeter, grass tape and polyurethane adhesive.
Luxigraze Artificial grass is built to last but correct installation is key. Take a look at the full Luxigraze Installation Guide here.
What You'll Need:
---
Maintaining an Artificial Lawn
Once Luxigraze Artificial Grass is installed, maintenance is easy. We also stock a range of Luxigraze products designed to keep artificial lawns in pristine condition, including Luxigraze Spot Cleaner which will restore and rejuvenate the lawn, whilst leaving behind a pleasant fragrance. If it's well looked after, artificial grass will serve your customers for a long time. For additional peace of mind, Luxigraze comes with a 10-year UV guarantee.
Your customers can enjoy all the benefits of a beautiful garden, without the risk of mud and the trouble of mowing and watering.