Thistle Board Finish Plaster 25kg
Thistle Board Finish Plaster 25kg
Item Code: 507460041
---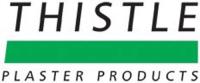 This product is in short supply nationally. We're currently unable to offer this product online, please check stock at your local branch.
Click & CollectNot available for this item
DeliveryNot available for this item
Overview
Durable and easy to apply,Thistle BoardFinish Plaster is a hand-applied finish coat plaster. Ideal for use as a skim finished plaster, Thistle Board Finish is suitable for low to medium suction backgrounds, e.g. plasterboard.
Benefits
Controlled set times
Pre-mixed powder
1.5 hrs setting time
Approximate water requirement per bag = 11.5 litres
Provides a smooth surface for decoration
Durable and resistant to knocks
Quick and easy to repair
Specifications
| | |
| --- | --- |
| Weight (kg) | 25 |
| Coverage (m2) | 10 |
| Coverage Per | bag |
| Material | Gypsum |
| Use | Internal |
| Warranty Period | Specsure lifetime warranty |
Certifications
Data Sheets
Conversion & Materials Calculator