Thistle Bonding Coat Plaster 25kg
Thistle Bonding Coat Plaster 25kg
Item Code: 507460121
---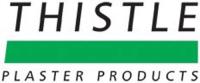 This product is in short supply nationally. We're currently unable to offer this product online, please check stock at your local branch.
Click & CollectNot available for this item
DeliveryNot available for this item
Overview
Thistle Bonding Coat from British Gypsum is a versatile, gypsum undercoat plaster suitable for use on a wide range of backgrounds. It is an ideal base coat for smooth or low to medium suction backgrounds, such as plasterboard, medium density blockwork, engineering bricks and surfaces treated with Thistle Bond-it.
Benefits
Pre-mixed gypsum undercoat plaster
Good workability - easy to spread, rule and darby
Perfect base coat plaster for smooth or low suction backgrounds
Durable and resistant to knocks
50 minutes setting time
Approximate water requirement per bag: 14 litres
Coverage per bag: 1.1m² at 11mm thickness
Complies with EN 13279-1 types B4/20/2 and C3/20
11mm Thistle Bonding Coat with a final coat of 2mm Thistle MultiFinish gives a thermal resistance (R) of 0.03m2K/W
Specifications
| | |
| --- | --- |
| Weight (kg) | 25 |
| Coverage (m2) | 2.75 |
| Coverage Per | bag |
| Material | Gypsum |
| Use | Internal |
| Warranty Period | Specsure lifetime warranty |
Data Sheets
Conversion & Materials Calculator