Velux Rewards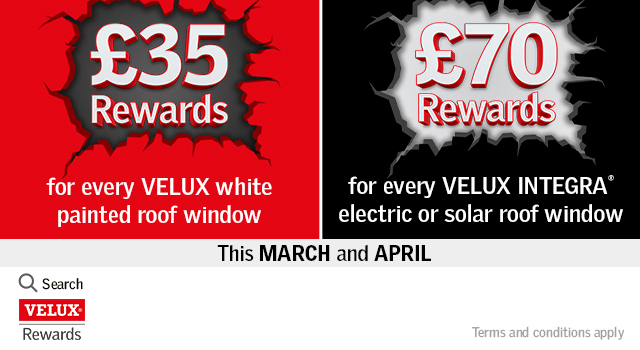 VELUX Roof Windows
VELUX Roof Windows can transform living spaces and provide a better living through natural daylight and ventilation. For pitched or flat roof extensions, VELUX offers a range of solutions which can bring in twice the daylight to rooms.
You'll find the most popular windows and flashings in stock at your local Selco branch. Plus we can order you a huge range of innovative windows, blinds, sun tunnels, shutters and roof lights delivered to your local Selco in two days..
Earn Rewards In March & April!
Get £35 of VELUX rewards every time you buy a VELUX white painted roof window during March & April! Plus id you buy a VELUX INTEGRA electric or solar roof window, you'll get a huge £70 of rewards.
Simply log in or sign up at velux.co.uk/rewards and upload your proof of purchase to earn rewards. Just remember to register you purchases before 15th May 2020.
Earn, save and spend your rewards with top-brand partners such as; M&S, Argos, John Lewis, Adidas and Tesco
Terms and conditions apply.
Transform Single Story Extensions with VELUX
Discover more about how VELUX can help transform single story extensions here.
Available To Order In Branch | 2 Day Lead Time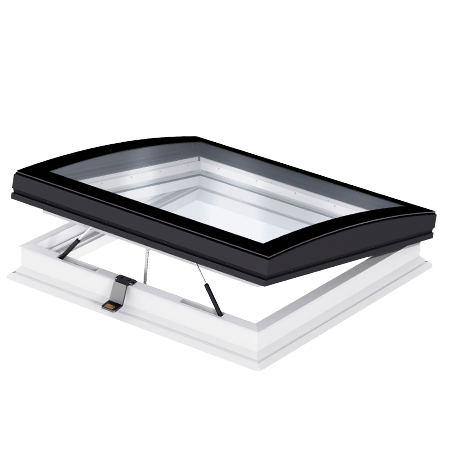 The curved glass rooflight lets more daylight in through the unique curved surface and easily allows rain to run off.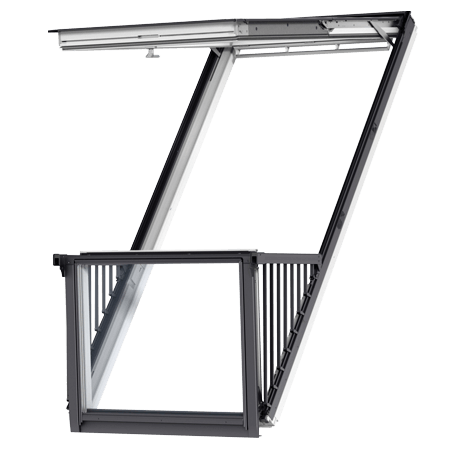 The VELUX Cabrio® Balcony opens in seconds to give a loft space in the sun. Adding air, light and a great view to any home.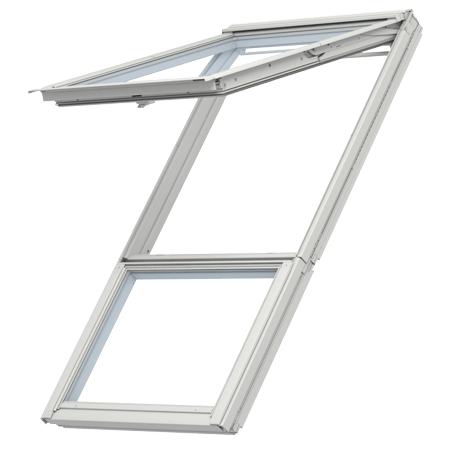 Sloping and fixed roof window combinations provide a wonderful view and create a bright, welcoming place for all the family.
VELUX Integra® roof windows are perfect for out-of-reach situations. Using the control pad, windows can be set to any position.