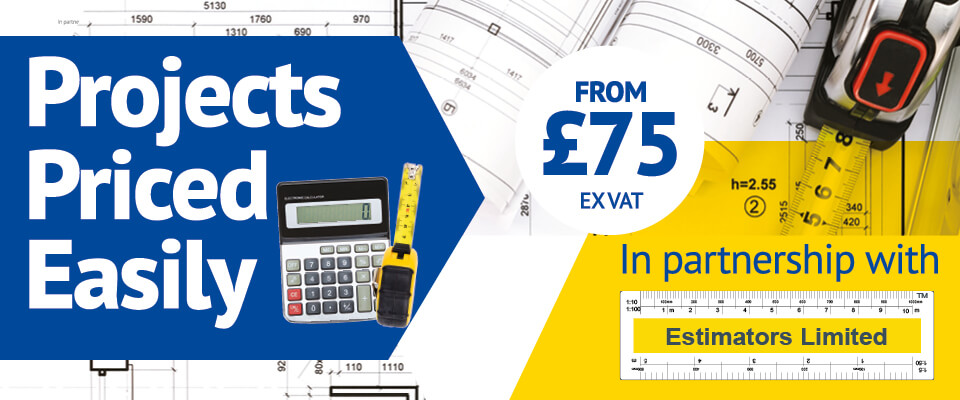 Calculate Your Project Costs
---
Let us convert your building plans into accurate labour and materials estimates.
Save time & hassle calculating your project costs. We work with Estimators Limited, who specialise in labour and materials estimates for domestic extensions, conversions, refurbishments and new build houses.
Prices start at just £75 Ex VAT
You can also...
Set labour, plant & tool hire rates
Download complete estimates
Use price checking tools
Access from anywhere, anytime!
Just bring your drawings in to your local branch and we'll do the rest.
Please note that drawings must be architect scaled with existing and proposed floor and elevations.