SELCO INSPIRES NEXT GENERATION OF NOTTINGHAM TRADESPEOPLE
SELCO INSPIRES NEXT GENERATION OF NOTTINGHAM TRADESPEOPLE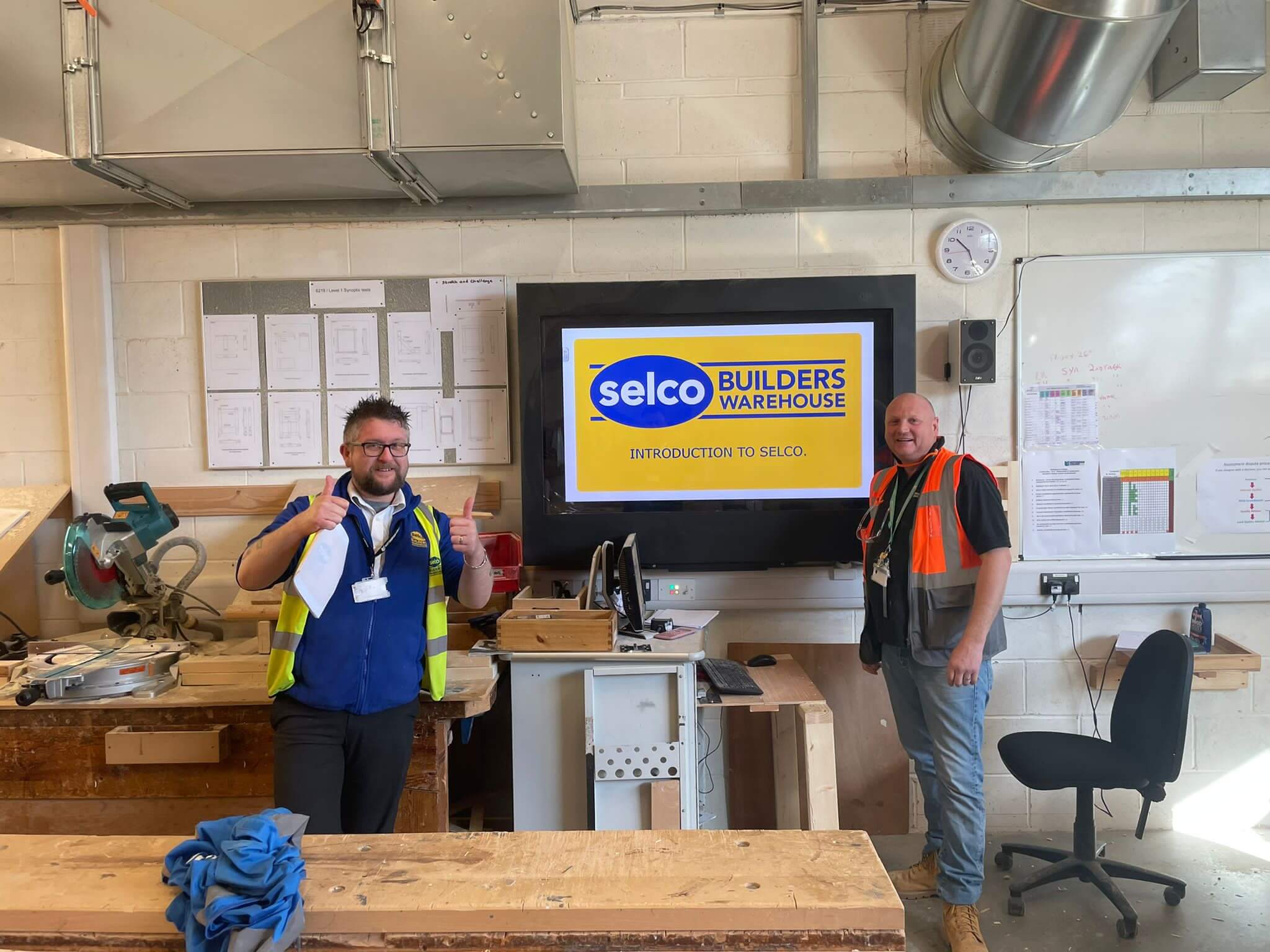 Dozens of student joiners from Nottingham have received an insight into their future careers from Selco.
Young joiners in the construction department of Nottingham College, mostly aged between 16 and 18, were given a presentation from Adam Newbold, our trade sales manager at Nottingham.
Karl Bishop, joinery lecturer at Nottingham College in Basford, said the visit had provided invaluable advice for the students.
Karl said: "Our aim with the course is not just to provide the technical and practical training for joiners but also to give a complete overview of life as a tradesperson.
"A big part of that is selecting a supplier of choice and thoroughly understanding how the builders merchant industry works.
"Adam provided an excellent overview of that, covering off topics including product range, sourcing the stock and working throughout the pandemic and we are grateful to both him and Selco for their support."
All students were provided with Selco Trade Cards to enable them to access our range of products, services and materials to assist with their studies.
Adam Newbold, from our Nottingham branch based on Mar City Park on Radford Road, said: "Our ethos at Selco is to provide the best possible service to the trade at every level.
"Students are a crucial part of that and I was delighted to go into the college and provide a glimpse into the future for the youngsters.
"We look forward to supporting the students in their studies and welcoming them into Selco in the coming years to assist them with their work."