ROCKWOOL Thermal & Sound Insulation
From floor to ceiling, ROCKWOOL has you covered with insulation for all aspects of any house renovation or extension. If you are looking for the perfect insulation material able to absorb sound, act as a barrier against fire and keep the warmth where it belongs, there is no better choice than ROCKWOOL insulation. These hardworking and durable insulating slabs and rolls are ready to take on the most demanding projects, so you can feel confident you have done the best job possible for your customer.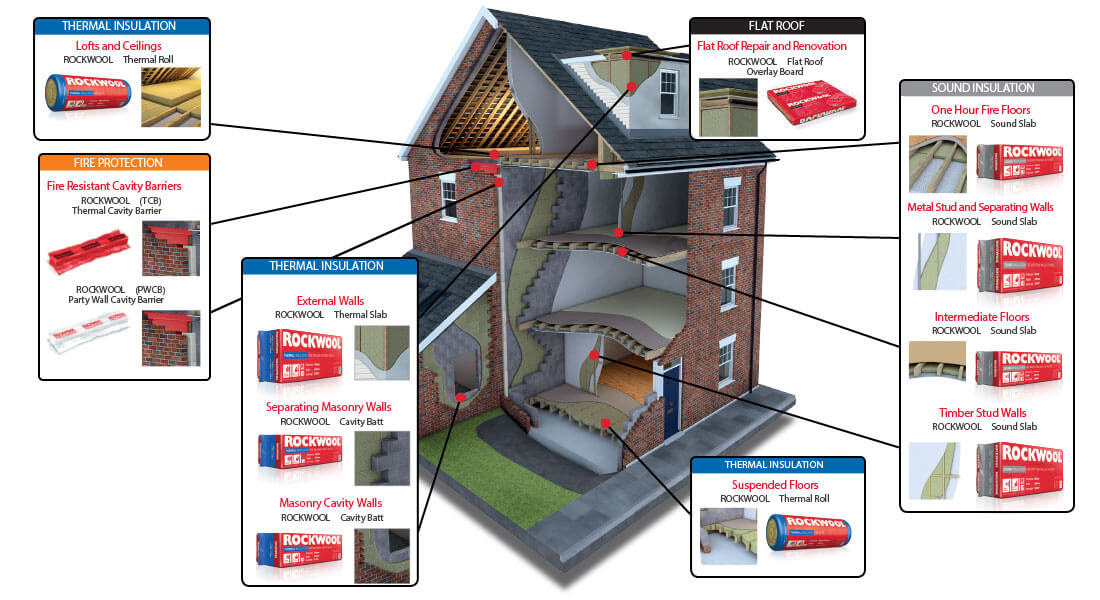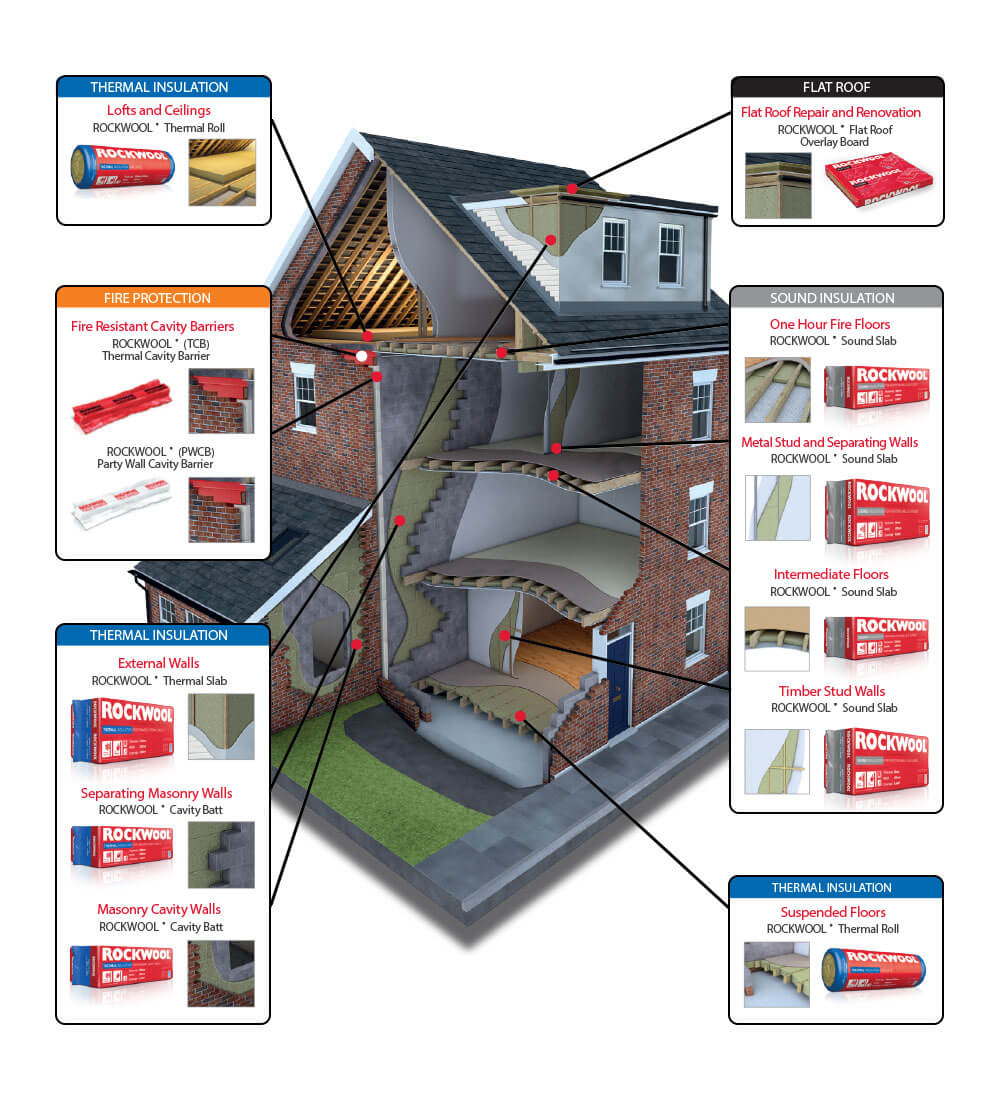 What is ROCKWOOL Insulation
ROCKWOOL, also known as mineral wool, is made out of natural rock that gets melted and spun at high speeds. The resulting rock strands are compressed and bound together to create a package of mineral wool ready to be easily cut and used in any insulation job you've got coming next.
ROCKWOOL Insulation Advantages
If fibreglass wool has always been your trusted insulator on demanding projects, ROCKWOOL mineral wool goes one step further. You'll get the quick and easy installation you hope for on every job, minimum environmental impact and unlimited lifetime. This means that long-term, ROCKWOOL insulation is one of the most cost-effective materials you can use for your customers. Install it in timber stud walls, metal stud and separating walls as well as intermediate floors, lofts, ceiling and external walls. Virtually any part of the house can benefit from the excellent insulating properties of rock wool.
Here are the features making ROCKWOOL such a popular choice for builders:
Excellent thermal insulation
ROCKWOOL Thermal Insulation prevents heat loss and keeps the energy needs of the house at a minimum. The rock wool thermal rolls and slabs are designed to tackle the problematic areas that allow heat to escape such as exposed walls, masonry walls, cavity walls as well as lofts and ceilings. The material can be easily cut to fit your application perfectly making ROCKWOOL that fast-fit solution you'll return to again and again.
Fire resistant insulation
Because it is made from stone, ROCKWOOL insulation has excellent fire resistance properties making it a non-combustible insulation choice protecting families in the event of a fire.
Effective soundproof insulation
Due to their increased density structure, ROCKWOOL acoustic insulation slabs are high performers when it comes to sound absorption and reduction of noise. Some of the most popular applications of ROCKWOOL soundproofing include home offices, studies, bedrooms, bathrooms and TV, media and gaming rooms.
Moisture repellent
With ROCKWOOL your insulation is allowed to breathe. This means moisture can escape freely making this material immune to rot and mould.
Long-lasting insulation
If you've used other insulation materials in the past, you know that it is quite common for them to lose their insulation value over time. With ROCKWOOL insulation this will stop becoming a problem. The material offers the long-term performance and low maintenance your customers hope for.
ROCKWOOL Thermal Insulation
Perfect for residential extensions and renovations, ROCKWOOL Thermal Insulation is quick and easy to install to the highest standards, meaning you'll know every job is an excellent job.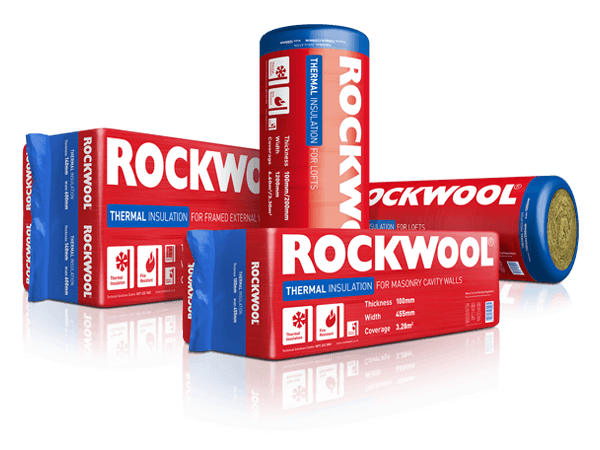 ROCKWOOL® Thermal & Sound Insulation
Check out which Selco branch is closest to you using our branch finder and visit today. Are you in a hurry? Save time and use our Click & Collect service and we'll have your order ready in just 30 minutes.