Luxury Vinyl Tiles | LVT Flooring
Luxury Vinyl Tiles | LVT Flooring

Transform a home with Quick-Step LVT flooring
Elevate any living space with luxury vinyl tiles. LVT flooring effortlessly gives the look and feel of real wood, whilst being cost-effective, easy to care for and exceptionally durable.
At Selco, we stock Quick-Step Livyn Balance Click Vinyl Flooring in Classic Oak Natural for a timeless, traditional look, or Canyon Oak Grey for a more contemporary feel. Ideal for use throughout the home, especially in busy family areas, all our LVT flooring is suitable for use with underfloor heating systems.
Our luxury vinyl flooring tiles feature authentic looking knots and grain, plus a textured surface to give the appearance of natural wood, without the expense.
From messy children to muddy dogs, Quick-Step luxury vinyl flooring is easy to clean and designed to withstand the challenges of everyday life. 100% surface moisture-resistant, each vinyl tile has been sealed with Stain and Scratch Guard Technology for added protection against stains and scuffs. In fact, it's so durable, that Quick-Step LVT flooring even comes with a lifetime warranty.
Our LVT flooring features Quick-Step's patented Uniclic installation system: simply click and lock your vinyl floor planks in place. We supply everything you need for a smooth installation, including Quick-Step Comfort Underlay, Quick-Step HyrdroKit, flooring trims and flooring adhesives.
Buy Quick-Step LVT Flooring at Selco
Why Buy Quick-Step Luxury Vinyl Tiles?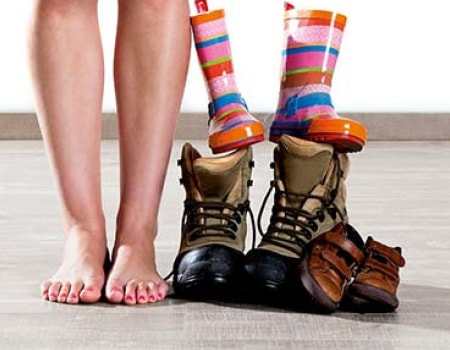 Strong & Durable
A durable surface layer and an ultra-protective PU coating: those are the main ingredients of all Quick-Step luxury vinyl floors.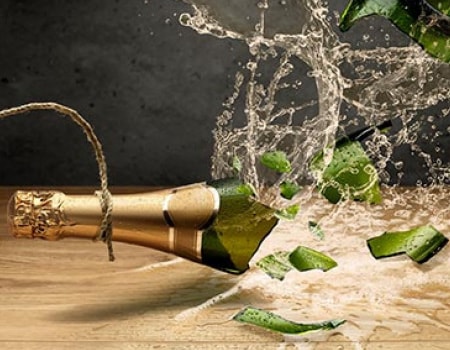 100% Waterproof
Our vinyl floor tiles are 100% waterproof thanks to a water-repellent coating and watertight click system.
Quick & Easy Installation
The Uniclic Multifit system makes installing your luxury vinyl tiles faster and easier than ever before.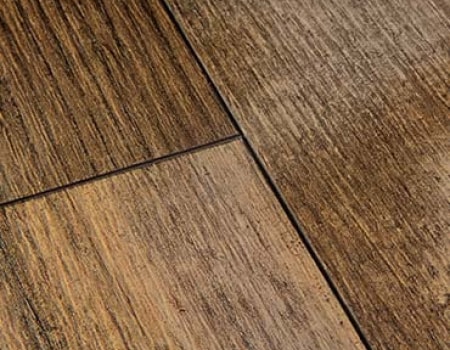 Natural Looking
Quick-Step luxury vinyl flooring tiles are a delight for your eyes and feet. The soft surface makes them comfortable to walk on, even barefoot.
Frequently asked questions about LVT flooring
LVT flooring stands for luxury vinyl tiles, which can also be referred to as vinyl flooring or PVC flooring.
LVT flooring is made up of four layers of PVC-based materials to create a hardwearing, water-resistant flooring.
Layer 1: The bottom layer is a rigid composite core consisting of two fibreglass-reinforced layers.
Layer 2: A waterproof and sound-reducing flexible vinyl layer.
Layer 3: A fine-printed vinyl décor layer using a high-grade printing technique to give the floor its authentic wood appearance.
Layer 4: A high performance, protective top layer with Scratch and Stain Guard Technology to protect LVT flooring from dirt, stains and scratches. The extra matte finish guarantees a natural look.
As a robust and cost-effective alternative to tiled or real wood floors, Luxury Vinyl Tiles (LVT) have become the go-to flooring option for homeowners and property developers alike.
The look and feel of real wood without the cost.
Moisture resistance, making LVT flooring a great choice for bathrooms and kitchens.
Highly durable flooring, which is resistant to scratches and stains.
Comfortable to walk on with good acoustic properties.
Easy to clean with a hoover, soft broom or mop.
Easy to install with Quick-Step flooring click lock system.
Suitable for use with underfloor heating.
The main difference between LVT flooring and laminate flooring is how they're made.
LVT flooring is made from PVC-based materials, whereas laminate flooring is made from high-density fibre boards. LVT is often quieter and warmer underfoot compared to laminate flooring.
The design you see on top of both types of flooring is actually a high-definition image designed to replicate natural wood or stone. This is printed onto the vinyl floor panels and covered with a protective top layer.
Both LVT and laminate are extremely durable and suitable for high traffic areas. LVT and laminate can both be used in kitchens and bathrooms; however, water sitting on the surface for prolonged periods of time can damage laminate boards. LVT flooring is made from PVC, which is 100% water resistant.
To install vinyl flooring tiles, you'll need:
Saw suitable for cutting vinyl
Bevel to measure corners
Tape to fix underlay
A thin piece of rope
Pencil
Pull-bar
Spacers
Tapping block
To keep your LVT flooring in perfect condition, remove all coarse dirt with a soft broom and dustpan before vacuuming or mop with a microfibre cloth weekly.
Once or twice a month, it is recommended to thoroughly clean your vinyl floor with a mop. Our Quick-Step vinyl flooring tiles are 100% waterproof, so you can clean with a wet mop without worrying about damaging your floor. We recommend mopping your tiles lengthwise to avoid drying streaks.