Hemel Hempstead
Branch Details
Hemel Hempstead
Unit F
222 Maylands Avenue
Hemel Hempstead
Hertfordshire
HP2 7XX
Tel: 01442 206950
Email: hemelsales@selcobw.com
Manager: Mark Upton
Deputy: John Rodrigues
Opening Times
Mon: 06:30 - 20:00
Tue: 06:30 - 20:00
Wed: 06:30 - 20:00
Thu: 06:30 - 20:00
Fri: 06:30 - 20:00
Sat: 07:00 - 16:00
Sun: 10:00 - 16:00


Special Opening Times
26/08/2019: 08:00 - 16:00

Directions
Selco Builders Warehouse Hemel Hempstead branch is located on Maylands Avenue. Easily accessible from the A414 Breakspear Way from Junction 8 off the M1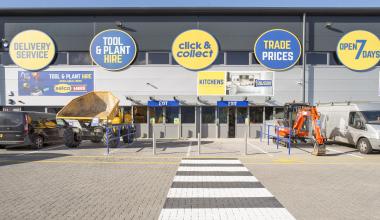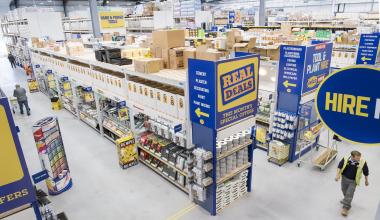 Selco Builders Warehouse Hemel Hempstead
Selco Hemel Hempstead has all of the materials you need to get the job done. We're stacked high with trade brands and offer extending opening times and van sized parking spaces.
Make sure you Register for a FREE trade card today to get access to all that Selco offers.
---
Branch Services
---
More About Selco Builders Warehouse Hemel Hempstead
Our Hemel Hempstead builders' merchant has a huge range of building materials in stock. Found on Maylands Avenue, this branch serves Luton, Harpenden, Aylesbury and more.
Here at Selco Hemel Hempstead you can be sure one trip is all you need to pick up the building supplies on your list. As a top timber merchant in Hemel Hempstead we stock FSC and PEFC timber. Leaving both you and your customer confident that the wood you are using comes from a sustainable source.
Our kitchen design service in Hemel Hempstead can help you to create the perfect kitchen for your clients. To get things started, simply bring your initial plans and measurements into branch where our Hemel Hempstead branch team will take care of the rest.
Selco Hemel Hempstead stocks an array of different building materials including insulation, timber, sheet materials, plastics, ironmongery, windows, roofing, doors, heating and plumbing equipment, hardware, fixings, lighting, electrical, landscaping, bathrooms, kitchens, decorating, fencing and tools.
Local Building Regulations
http://www.dacorum.gov.uk/home/planning-development/building-control/building-regulations-application-information