Trophy Time For Warrington Wolves Fans
Trophy Time For Warrington Wolves Fans
September 9th, 2019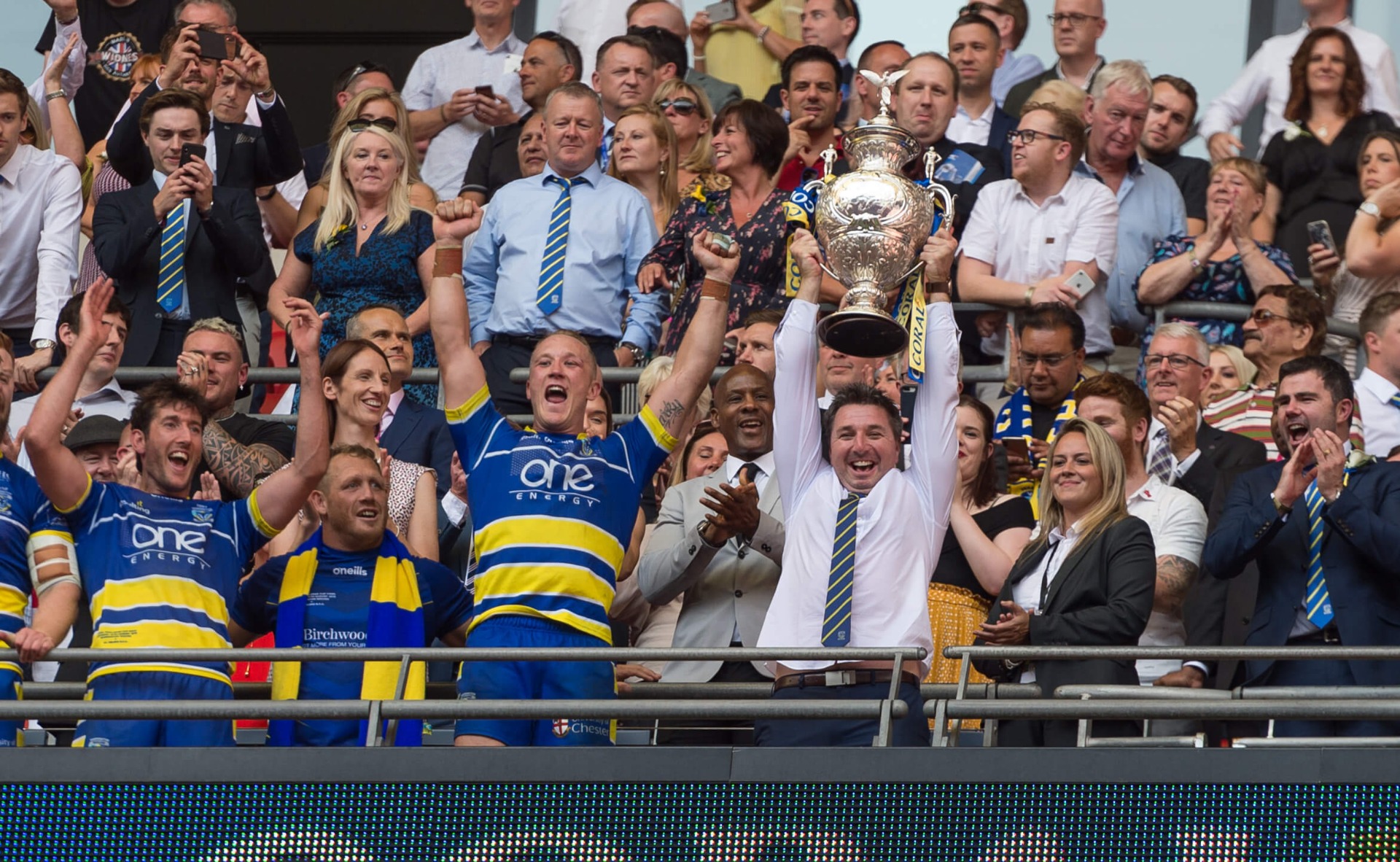 We are giving Warrington Wolves' fans the chance to get up close and personal with the newest member of the club's trophy cabinet.
Our Warrington branch, based on Milner Street, will host the Challenge Cup trophy on Thursday September 12 between 12 noon and 1pm.
Fans will be invited into the branch to view and have their picture taken with the trophy while at least one member of the first-team squad will also be present.
The Wire caused an upset in the Challenge Cup final last month as they secured an 18-4 win over favourites St Helens at Wembley to win the famous competition for the first time since 2012.
We are an official club partner of Warrington Wolves, who will be hoping to land yet more silverware when they contest the Super League play-offs over the coming weeks.
Dave Rawlinson, our Warrington branch manager, said: "Warrington Wolves is a huge part of the local community and the Challenge Cup final success has created a real buzz in the town.
"It's fantastic to have the trophy in branch and it will give Warrington Wolves' fans – and there will have been many who enjoyed an unforgettable day at Wembley a couple of weeks ago – the chance to relive that success once again. "We look forward to welcoming the local community – as well as the trophy – into branch."
Geoff Durbin, of Warrington Wolves, added: "As a club we take great pride in the part we play in our local community. It is important to us that we build strong relationships with our business partners and supporters alike. This event at Selco is a prime example of everyone coming together to celebrate the recent success of the team, and on behalf of the club I would like to thank them for their continued support."