Selco aids lifeboat fundraiser
Selco aids lifeboat fundraiser
September 3rd, 2019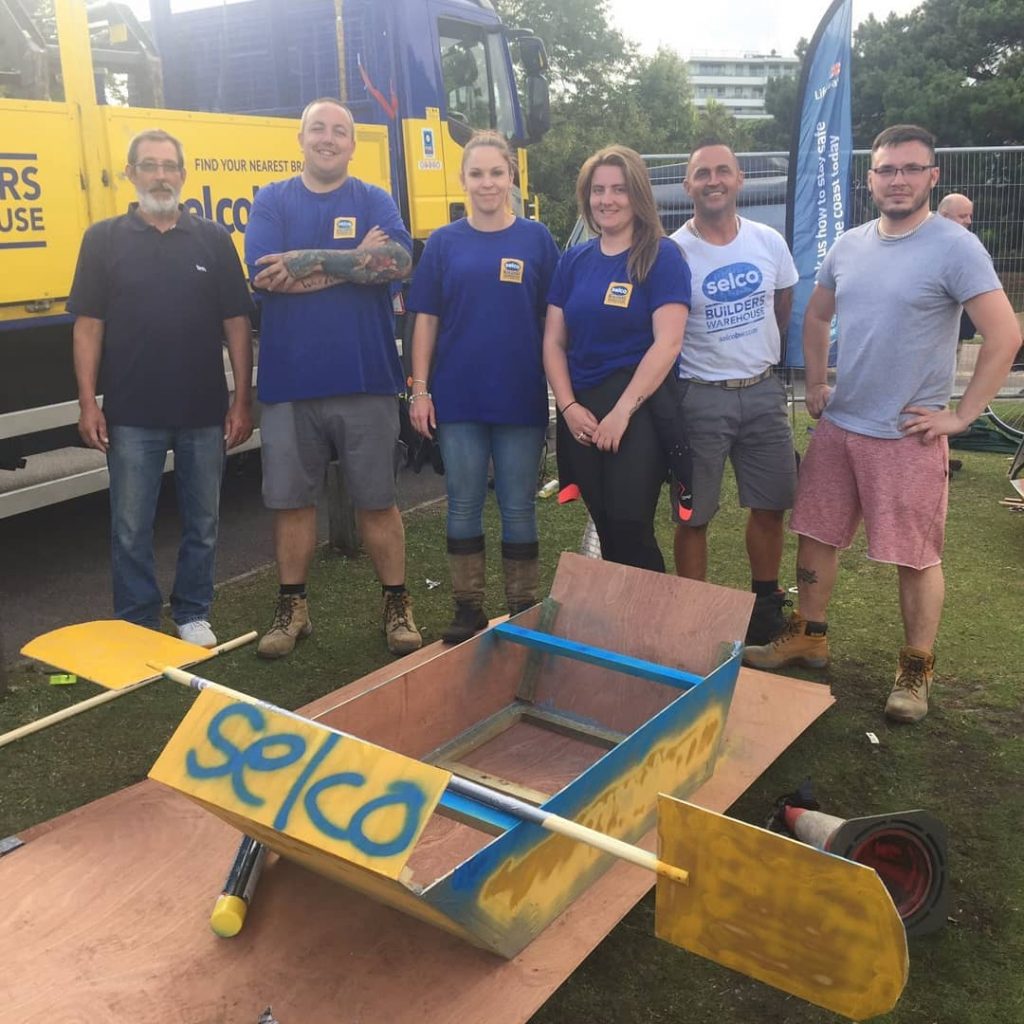 Our Poole branch provided 'oar-some' support to help a local lifeboat station with its fundraising drive.
Poole Lifeboat Station held an open day recently to boost its funds and organised a light-hearted raft race as part of the fun.
The team at our Poole branch chipped in by supplying all the materials for the rafts, including plywood, glue, nails and screws. Staff from the branch also took part in the competition, coming home mid-field.
Paul Glatzel, volunteer lifeboat operations manager at Poole Lifeboat Station, said: "We hold events like this as we are funded purely by donations.
"This was the first time we have held a raft race and we were delighted to have Selco involved. It made a massive difference to the success of the event."
The raft race, which saw nine teams paddle their way around an island and back to shore in the fastest time possible, contributed to an overall total of £7,800 raised by the RNLI open day.
Poole Lifeboat Station is one of the busiest in the county having been deployed 145 times last year, assisting 200 people and saving two lives.
Nathan Cross, branch manager at Selco Poole, said: "The RNLI does such important work here in Poole, so we were delighted to help out with these materials.
"Hopefully our raft can perform a bit better next year! The preparations start now."