Selco ready for Soapbox Challenge
Selco ready for Soapbox Challenge
August 21st, 2019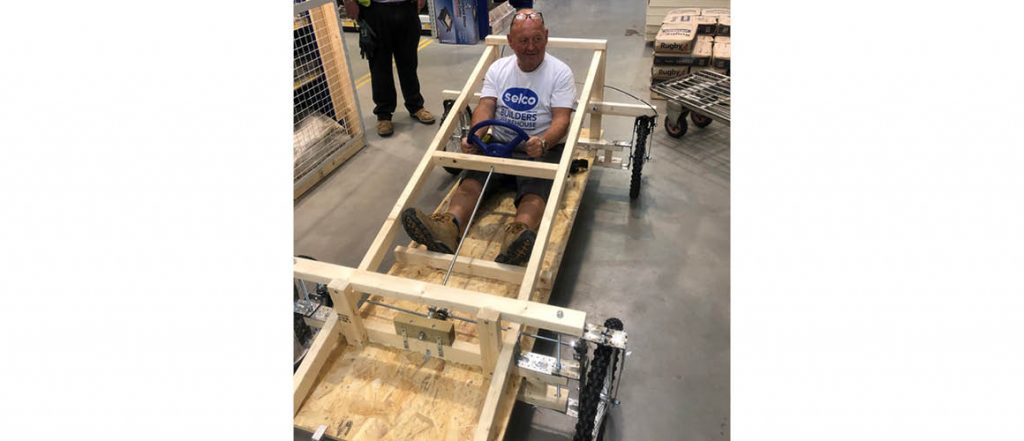 A team from our York branch are ready to take on the city's wackiest race next week – using virtually all Selco products.
Around 40 teams will be lining up for The Micklegate Run Soapbox Challenge on Bank Holiday Monday.
Our team will be hurtling down the six-metre ramp and trying to complete the course over the cobbled streets towards Ouse Bridge in the fastest time possible.
They will be fundraising for Macmillan Cancer Support, a charity which we have raised more than £700,000 for nationally since it became our nominated charity.
Ainsley Murray, deputy manager of Selco York, said: "It's the first time we have taken part in the Soapbox Challenge and there is a real buzz of excitement in the branch.
"Staff in this branch and our Bradford branch have got involved in making our vehicle – and it's virtually all our Selco products, which have been used whether it be joist hangers, plywood, OSB (orientated strand board) or simply screws.
"The only things we have had to buy from elsewhere have been the steering wheels and the wheels.
"It should be a lot of fun for all involved and hopefully everyone will have a great day and we can raise a lot of money collectively."
If you would like to show your support for the Selco York team, you can donate here: https://www.justgiving.com/fundraising/selco-soapbox