Selco land Coventry Scouts a helping hand
Selco land Coventry Scouts a helping hand
August 5th, 2019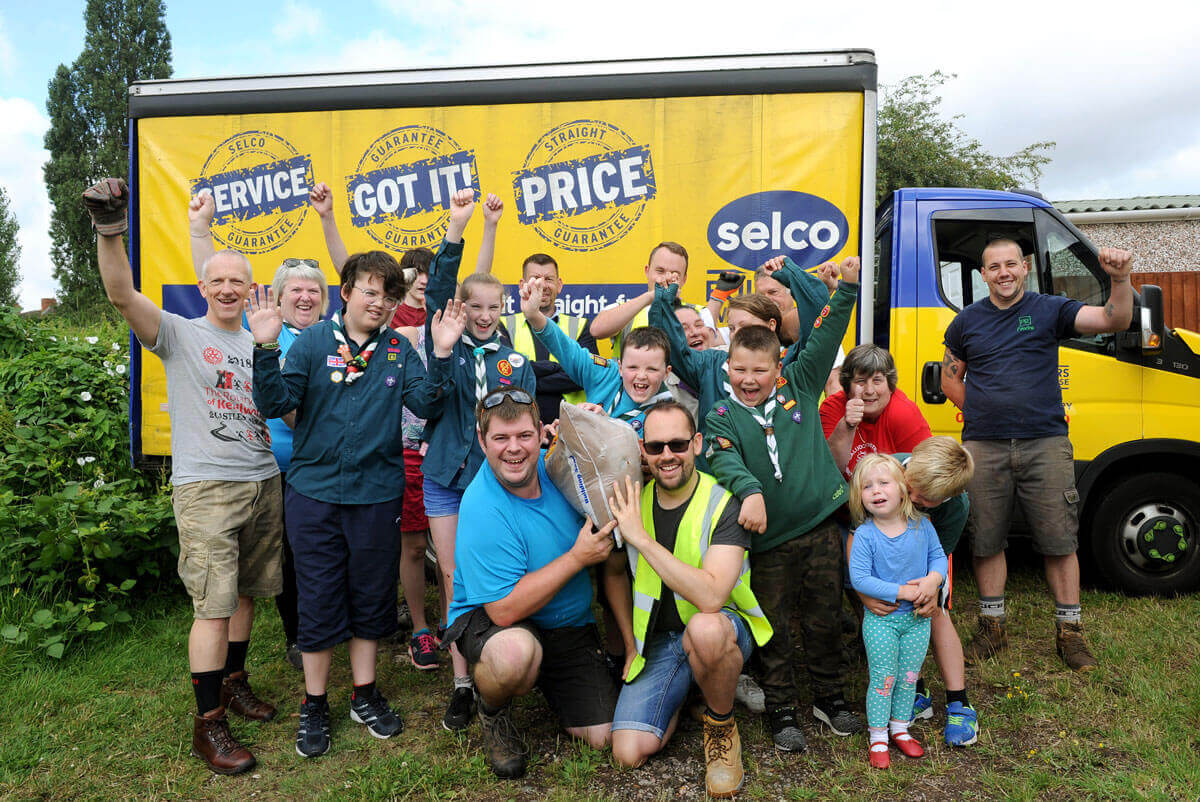 More than 80 members of a Coventry Scouting group will be able to enjoy the traditional campfire experience – thanks to the help of a leading builders merchant.
Selco Builders Warehouse has gifted the 47th Coventry (St Alban's) Scouts a selection of building materials to build their own fire pit.
Selco provided the group – which has Beavers, Cubs and Scouts meetings each week – with ballast, cement, scaffold boards for seating and slabs to build a walkway, while Coventry branch staff members Matt Hunt and Daniel Butler joined Scout leaders to help build the fire pit.
Caroline Wood, assistant Beaver leader at 47th Coventry (St Alban's) Scouts which meet on Wyken Way, said: "The donation from Selco, both in terms of materials and time provided by the staff, has been fantastic.
"The traditional campfire remains a big part of our activities with all the different groups and to have a purpose-built fire pit for this to take place will be amazing.
"Our Scout group is a self-funded charity and money is always tight but having the donation and support of Selco has given us the first step in improving the facilities for local children.
"However, there is still plenty of work on our to-do list so support from any other local businesses would be hugely appreciated."
Matt Hunt, assistant manager of Selco Coventry based on Austin Drive, Court House Green, said: "Throughout Selco, we are committed to supporting the communities in which we operate and when 47th Coventry (St Alban's) Scouts approached us with their request, we didn't hesitate to support.
"Scouting groups remain a focal point of many communities and do excellent work with the next generation and we are delighted to offer assistance."