Tradespeople of the future drilling for success
Tradespeople of the future drilling for success
July 9th, 2019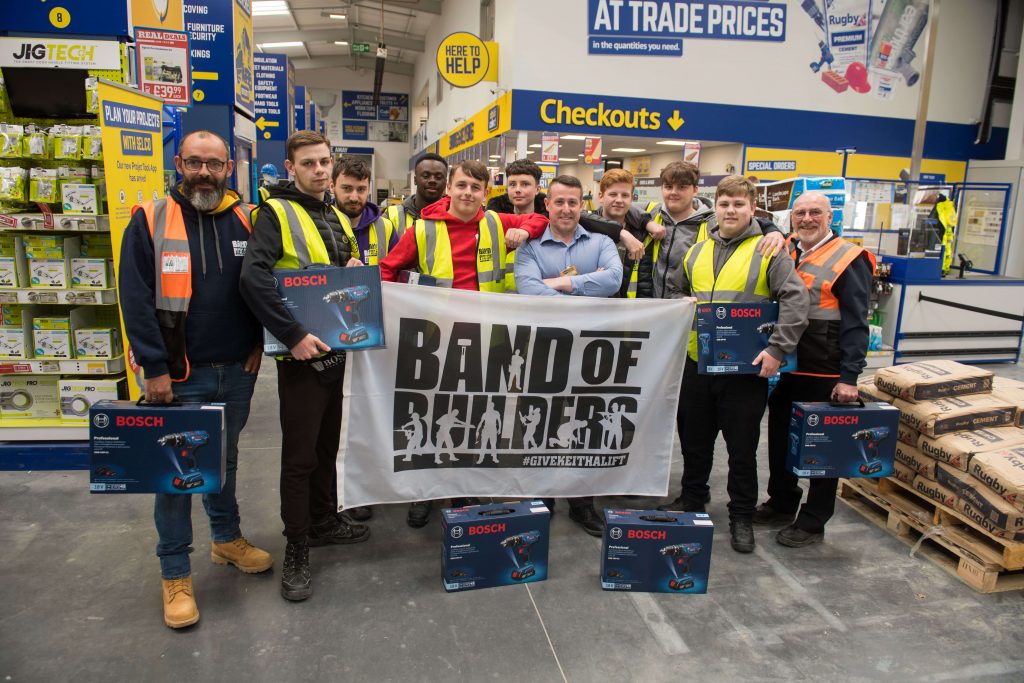 The next generation of Manchester tradespeople have been handed a training boost after a donation of drills from a leading builders merchant.
Trainee carpenters and joiners at Manchester College's School of Construction have received Bosch Combi GSB 18V-21 drills to help with the practical elements of their course.
The donation has been made by Selco Builders Warehouse, which has branches in Ardwick, Baguley, Ashton Moss and Warrington, to aid the training of the 16 to 19-year olds.
Both Selco and the college are keen supporters of Band of Builders, a registered charity that aims to help members of the construction industry through tough times by assisting with hands-on projects or providing advice and support.
Gary Wallworth, the course tutor at Manchester College's School of Construction, said: "This is an incredibly generous donation from Selco and the drills will be used by up to 60 youngsters who are on our carpentry and joinery courses.
"Our existing tools were very old and were reaching the stage where they were unreliable, which is a real problem when we are trying to build the skill sets of our students.
"All of our students support Band of Builders and they are benefitting from the input of highly skilled and committed tradespeople from around the country through that relationship.
"Band of Builders, through its Apprentice, College and Training programme, supports the college in engaging young construction learners to see the best side of construction trades, with support from highly skilled and committed tradespeople from around the country.
"Along with this generous donation from Selco, the youngsters are well placed to have the foundations for a long and successful career in the trades."
Carine Jessamine, marketing director for Selco Builders Warehouse, said: "We are delighted to be supporting the tradespeople of the future through our connections with Band of Builders.
"I'm sure the drills will be put to good use and high-quality joiners and carpenters will emerge from the course."