RUN-DOWN SCOUT CAMPSITE GIVEN FACELIFT
RUN-DOWN SCOUT CAMPSITE GIVEN FACELIFT
June 27th, 2019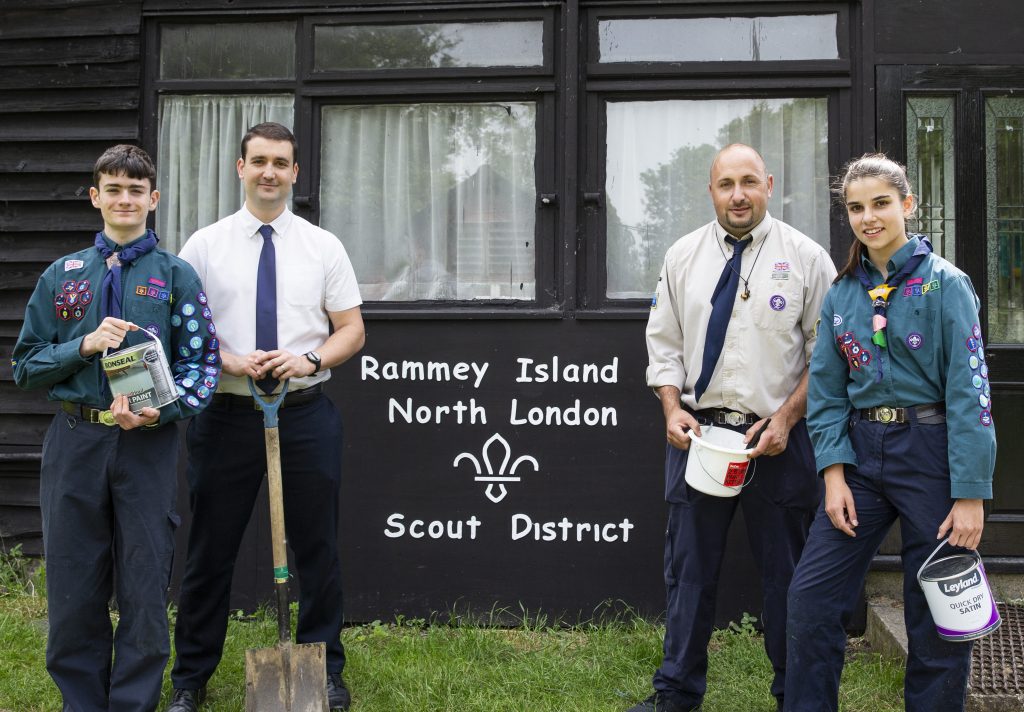 A Scout campsite has been given a much-needed makeover – thanks to the generosity of a leading builders merchant.
The Rammey Island Scout Campsite, in Waltham Abbey, has been significantly improved after Selco Builders Warehouse stepped in with £1,000 worth of materials for the renovation project.
The campsite hut has been left untouched for 60 years and was in desperate need of attention.
Thanks to Selco's help, a number of improvements have now taken place, including roof renovation, guttering, painting, insulation, electrics, flooring and work to the kitchen.
The campsite is used extensively by Scout groups in the North London area, including Haringey Scouts.
The materials donation came from Selco's Tottenham branch on White Hart Lane.
Artene Ghambary, leader of 4th Wood Green Scouts in Tottenham, said: "Everyone is over the moon with this incredibly generous donation.
"This campsite really needed to be brought up to standard as a lot of children use it as a way to experience new things.
"A disabled Scout group also use it, so it was vital that it was brought up to a level suitable for them.
"There were parts of the hut which hadn't been touched for six decades. We're entirely reliant on donations, so Selco's help made a huge difference."
Marc Jones, branch manager at Selco Tottenham, said: "It's a pleasure to be able to help the local Scout groups with these materials.
"I visited the campsite and it was clear that it required urgent work. I hope children continue to visit the site for many years to come."