Peter celebrates silver anniversary with Selco
Peter celebrates silver anniversary with Selco
May 29th, 2019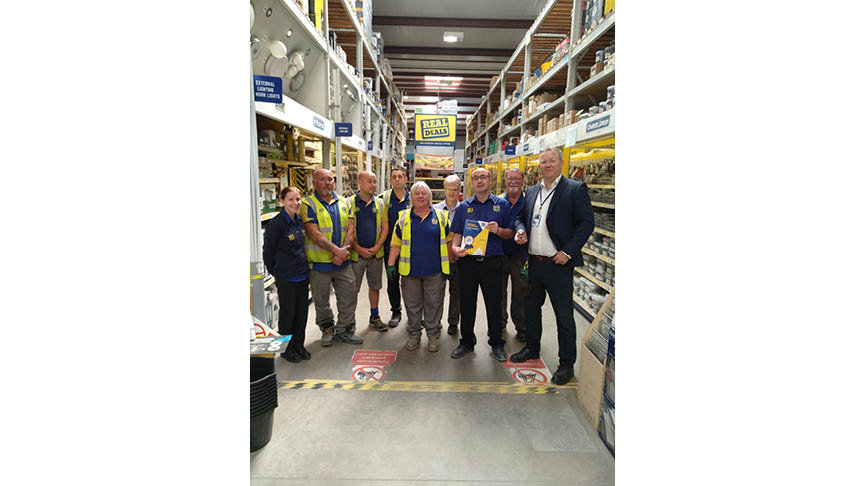 When 17-year-old Peter Jones took a part-time cleaning job at his local builders merchant, he could barely imagine that 25 years later he'd still be at the company – as a branch manager.
"I must have been a pretty good cleaner," Peter joked.
Peter had just left school when, cajoled by his father, he walked into the Llanishen branch of Selco Builders Warehouse in Cardiff and asked for a job.
He said: "I just needed some cash and I think my father thought I was turning into a layabout.
"I turned up not expecting anything but was offered a cleaning job for 16 hours a week at £3 an hour.
"I enjoyed work much more than school right from the off and things have just progressed from there."
Within a year Peter, was working close to full-time hours. He went on to become a kitchen planner and then shop floor manager before taking the reins as branch manager nine years ago.
Peter, now 42 and a father-of-three, said: "As you get a bit higher up, the challenges change. There are still hurdles, they are just a different height.
"You spend more time awake in work than you do at home so you might as well enjoy it, and I always have.
"There is good camaraderie and a great team. There are three others in this branch who have worked here for 27 years or more, so we've progressed and grown together."
Peter received a £250 gift from Selco as part of the company's long service scheme which sees employees honoured for each milestone they reach.
Carine Jessamine, marketing director at Selco, said: "Congratulations to Peter on reaching this significant landmark.
"We put a huge emphasis on training our staff and rewarding loyalty by helping them progress up the career ladder. This is a great example of that."