SELCO HELPING STUDENTS CEMENT FUTURE
SELCO HELPING STUDENTS CEMENT FUTURE
April 8th, 2019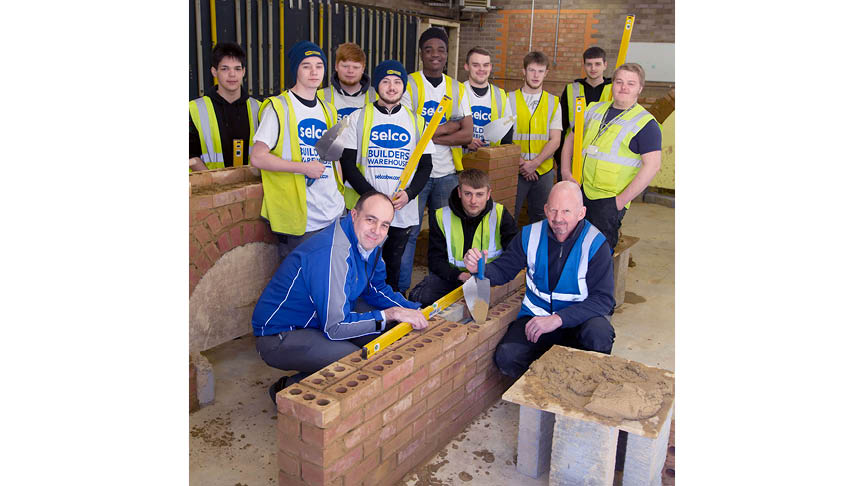 Milton Keynes College has linked up with the city's Selco Builders Warehouse branch to ensure its students taking the Level 2 Bricklaying Course are fully equipped to learn their trade.
Selco has donated tools and merchandise to the students who are taking their first steps in the industry.
Steve Sherwood, course team leader at Milton Keynes College, said: "We have a group of very enthusiastic and talented young bricklayers and we are always delighted to receive donated tools and materials to carry out the practical elements of the course.
"With that in mind, we are hugely grateful to Selco for its support. It's fantastic to have the backing of a major national company and is fully appreciated by not only us as staff but also the students.
"Hopefully this can be the start of a long-term relationship with Selco and we can give the students not only the bricklaying training they require but also the understanding of what to expect when they finish the course and start their working careers."
The course offers students predominately aged between 16 and 18 the chance to learn how to design and build a variety of structures and buildings.
Chris Barber, branch manager of Selco Milton Keynes based on Denbigh Road in Bletchley, said: "We are delighted to be supporting the tradespeople of tomorrow in their studies.
"Courses such as this are providing vital skills to the future workplace which will be utilised across Milton Keynes and beyond."