YOUTH CLUB AND CHILDREN'S CHARITY HANDED BUILDING MATERIALS
YOUTH CLUB AND CHILDREN'S CHARITY HANDED BUILDING MATERIALS
February 22nd, 2019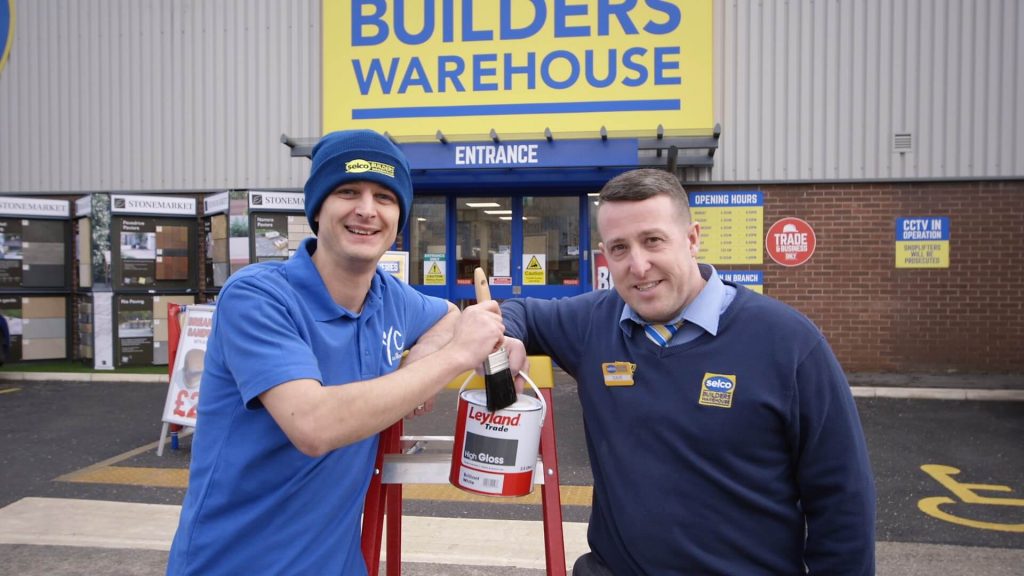 A thriving youth club in Warrington and a children's charity in Guildford are celebrating after winning building materials from Selco Builders Warehouse.
Warrington Youth Club and Cherry Trees are the latest good causes to benefit from the Selco Stars scheme.
Each month, Selco is donating £500 of materials to two groups across the UK.
Warrington Youth Club aims to help vulnerable young people build their skills and confidence to enter the job market and runs a project focusing on skills in the construction industry through a link-up with a local landlord.
The group will use its prize to buy much-needed new equipment and tools from Selco's Warrington branch on Milner Street.
Cherry Trees, which has its home near Guildford, is a lifeline for the families of more than 100 children and young people who are regularly cared for, whether it be after school for a few hours, a weekend or even a couple of weeks stay.
The charity is looking to renovate its garden into an active sensory play area and will use the materials from Selco to make that dream a reality.
And things could yet get better for either group as they will both be Selco Stars finalists competing for £5,000 in cash later in the year, which will be decided by a public vote.
Jamie Patterson, fundraiser at Warrington Youth Club, said: "We're thrilled to receive this prize from Selco Builders Warehouse.
"Through our link-up with the local landlord, we have the opportunity to refurbish a small retail unit which currently lies empty and turn it into a charity shop.
"This project will enable disadvantaged young people to gain valuable hands-on trade experience as well as giving something positive back to the local community.
"The donation will help us to buy some of the equipment we need – and we'll be going all out to win the big £5,000 prize later in the year as well!"
Jill Cook, head of fundraising at Cherry Trees, said: "We're thrilled to receive this prize from Selco Builders Warehouse.
"We already have the free support of local architects Scott Brown Rigg for our garden project, so this donation from Selco will really help make the dream become a reality."
Selco Stars is open to any charity or group which provides a benefit to the local area and entries can be made by explaining in no more than 100 words how they would use the building materials or money to benefit them.
Entries can be made by filling in a form on the Selco website www.selcobw.com/stars