SELCO SACKS HELP BIG ZOO CLEAN UP
SELCO SACKS HELP BIG ZOO CLEAN UP
December 11th, 2018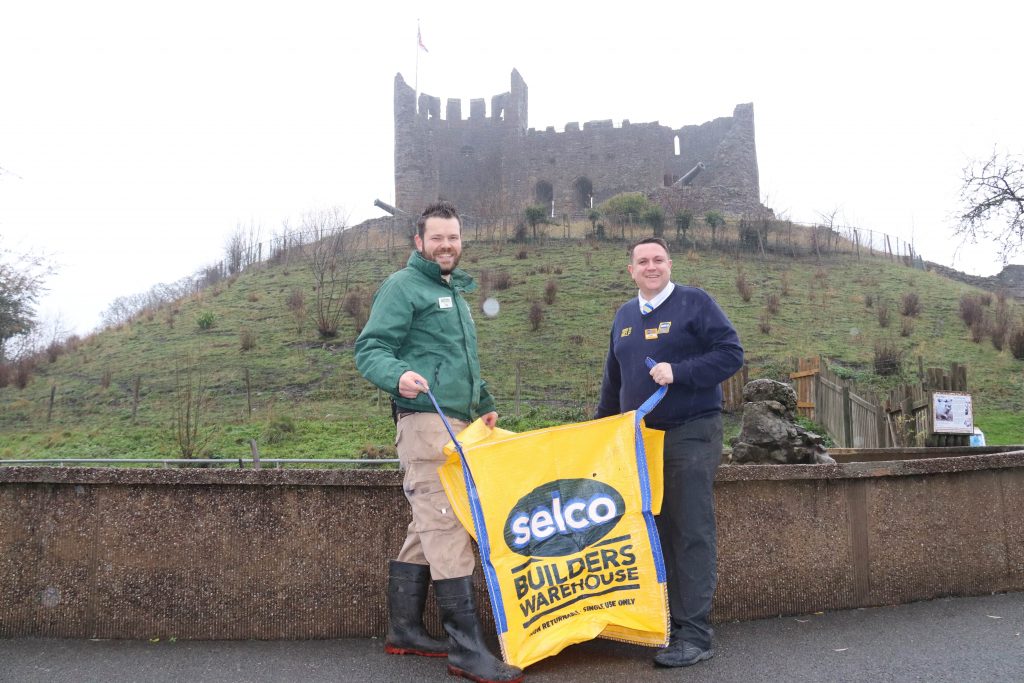 The Dudley branch of Selco Builders Warehouse, based on the Coneygree Industrial Estate on Coneygree Road, has donated a number of jumbo sacks to the zoo to help with the clean-up operation of leaves.
The Castle Hill venue attracts around 300,000 visitors per year and Zoo staff are extremely grateful for Selco's contribution.
Jamie Haywood, assistant curator at Dudley Zoo, said: "This is a fantastic gesture from Selco and has been hugely helpful to us as a team.
"Autumn and winter are difficult periods of the year for us. We have got a 42 acre site and trying to keep on top of the volume of leaves falling is a difficult challenge for both our keepers and gardening staff.
"The Selco sacks have made a huge difference and they have quickened up the process of removing leaves in bulk from the entire site."
Craig Dickinson, branch manager of Selco Dudley, said: "When we heard about the predicament Dudley Zoo had with their leaves, we had no hesitation in helping out straight away.
"It's a hugely popular attraction, not only in Dudley but across the wider West Midlands region.
"Helping out local communities is a key part of what we are all about at Selco and hopefully this donation will prove beneficial to both staff and animals."