LEEDS HOUSING CHARITY LANDS NATIONAL PRIZE
LEEDS HOUSING CHARITY LANDS NATIONAL PRIZE
December 5th, 2018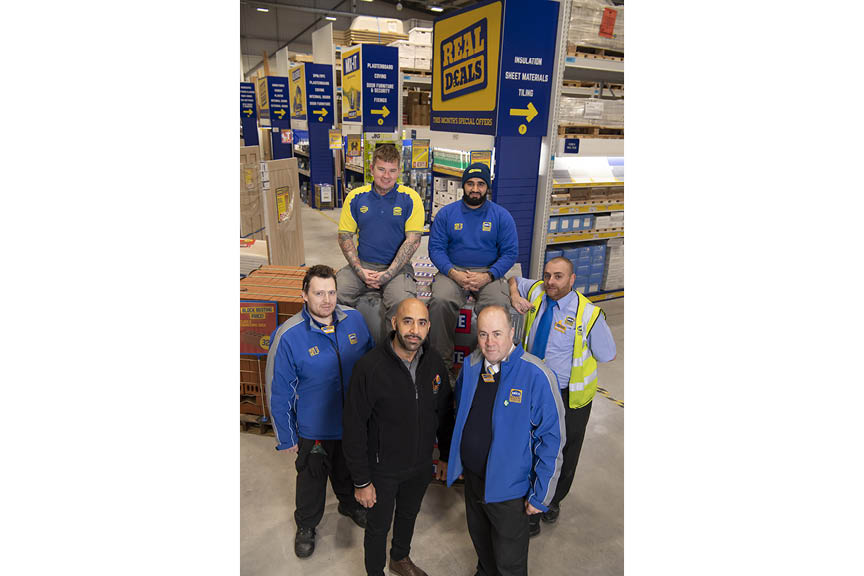 A Leeds charity which provides housing support for the homeless and other vulnerable people in the city has scooped a national prize - thanks to a leading builders merchant.
Leeds Action To Create Homes (LATCH) has been named as one of the latest winners of Selco Builders Warehouse's Selco Stars scheme.
The charity has won £500 worth of building materials from Selco's Roundhay branch in Leeds, which it will use to purchase products to help continue renovating some of the 70 properties it owns.
LATCH will also be one of 12 monthly Selco Stars winners who will feature in a monthly vote at the start of 2019 for the chance to win £5,000 in cash.
The charity refurbishes derelict and run-down houses in the Chapeltown, Harehills and Burley area of Leeds. When they're fully modernised and furnished, the properties are used to house people who are homeless or in housing need.
Manjeet Gahir, Property Services Manager for LATCH, said: "We are thrilled to have been named as a Selco Star and it's going to make a big difference to the work we do in our houses over the coming months.
"Our aim is to give homeless people in the city and others in need of support a fresh start with a roof over their head and the platform to create a home and return to independent living.
"In addition, we have a host of volunteers who work on the properties. These are often people out of work but we help them learn a new skill or trade, which often leads to our volunteers getting new jobs and careers.
"We have had a lot of success stories because of the work of LATCH and Selco's donation will help us continue to assist people who have fallen on difficult times."
Selco Stars is open to any charity or group which provides a benefit to the local area and entries can be made by explaining in no more than 100 words how they would use the building materials or money to benefit them.
Entries can be made by filling in a form on the Selco website www.selcobw.com/stars
Carine Jessamine, Selco marketing director, said: "LATCH is exactly the kind of charity we were looking to support through Selco Stars.
"It's an organisation that does outstanding work in Leeds and makes a real difference to the lives of numerous people."