Hertfordshire Royals Net Sponsorship
Hertfordshire Royals Net Sponsorship
October 30th, 2018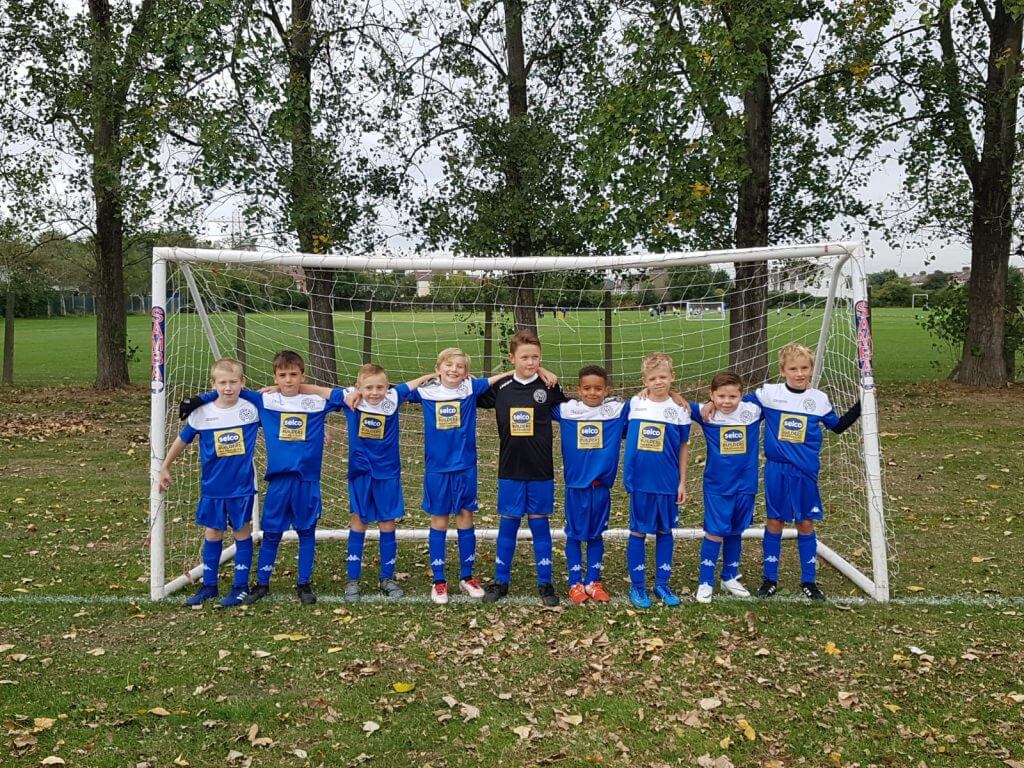 Broxbourne Borough Youth FC's Under-9s Royals team will proudly wear the name of Selco Builders Warehouse on their shirts after signing a deal with the company's local branch in Enfield.
Matt Harman, branch manager at Selco's Enfield branch on Crown Road, said he was delighted the company was supporting a local team.
Matt said: "Broxbourne Borough is a thriving junior club with 19 teams at all age groups and more than 40 coaches. We're delighted to be able to support their Under-9s through this sponsorship.
"We know it's really tough for amateur clubs to raise all of the funds they need these days for costs such as pitch fees and kits, so support from local businesses is more important than ever.
"It's a pleasure to be involved in the local community in and around Enfield."
Broxbourne Borough Youth FC Under-9s Royals play on Saturdays in the Mid Herts League Purple Division.
Michelle Pile, secretary at the club, said: "We are very grateful to Selco Builders Warehouse for their involvement. It's great to see a major national business involved in grassroots football.
"The boys are so proud to wear kit sponsored by such a large and recognisable company. It makes a big difference."