Selco Helps Chelsea Garden Move To Cricklewood
Selco Helps Chelsea Garden Move To Cricklewood
September 27th, 2018
[caption id="attachment_61941" align="alignnone" width="940"]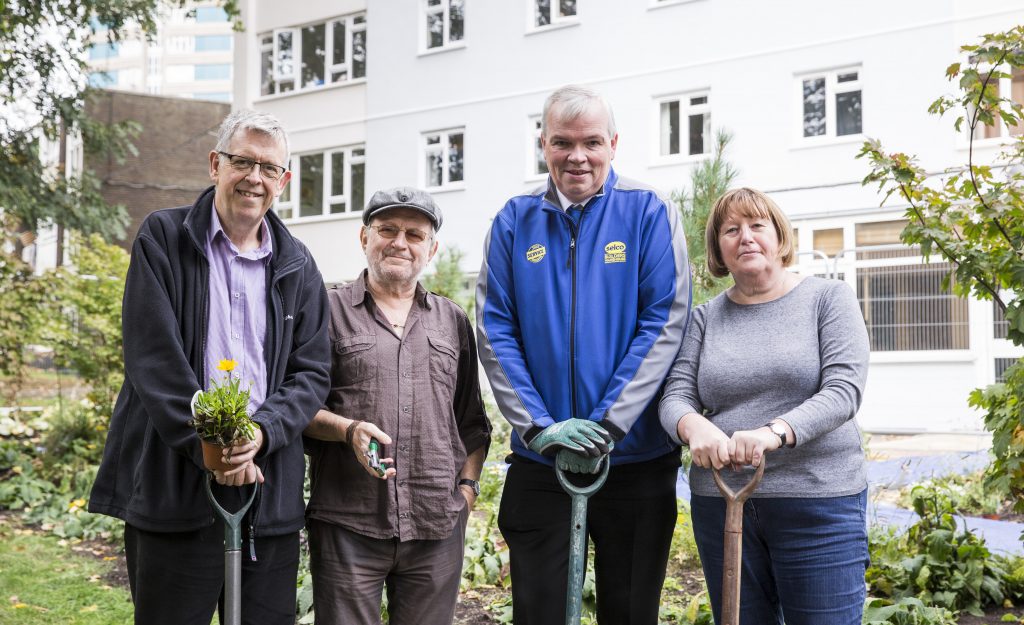 20180914 Copyright James Robinson[/caption]
Selco Builders Warehouse, based on Geron Way, has donated more than £3,000 worth of materials to help the showpiece become a reality on the Watling Gardens estate.
The 'Life Without Walls' garden was initially on display at the prestigious Chelsea Flower Show in May and was aimed at benefitting disadvantaged groups, from those with HIV to dementia sufferers.
Rather than the garden being broken up after the show it was agreed to relocate it Cricklewood, with the community coming together to make the dream a reality.
Selco has provided a host of materials, largely contributing to a path which will provide access for wheelchairs.
Gerry Cullen, branch manager at Selco Cricklewood, said: "We are delighted to be supporting this outstanding and innovative project and providing materials including slabs, path edging, cement and sand.
"Supporting the communities in which we operate is a big part of the Selco philosophy and this is going to make a real difference to the people of Cricklewood.
"It will also brighten up the grounds of the plot where the garden is situated and further knit the community together."
Brent Councillor Lia Colacicco has been one of the driving forces behind moving the garden from Chelsea to Cricklewood, and revealed Selco's involvement had been crucial in securing the future of the garden - which will have an official launch on Saturday, September 22 – in Cricklewood.
She said: "This is a fantastic project for Cricklewood, not only for the fact that we have a Chelsea Flower Show garden relocating to the area but also because of the way it has brought the community together.
"We have been reliant on donations from local companies and Selco's contribution has been absolutely vital and one we are very grateful for.
"The aim is to give an outlet for dementia sufferers and other disadvantaged groups and individuals who are determined to contribute to society."
Selco Cricklewood, along with the other 65 branches in the UK, supply everything needed to build a house or carry out refurb jobs, including doors, windows, insulation, roofing, heating, plumbing supplies, lighting, electrical products, kitchens, bathrooms and timber.