SCHOOL DINING HALL REVAMPED, THANKS TO SELCO
SCHOOL DINING HALL REVAMPED, THANKS TO SELCO
September 27th, 2018
[caption id="attachment_61949" align="alignnone" width="940"]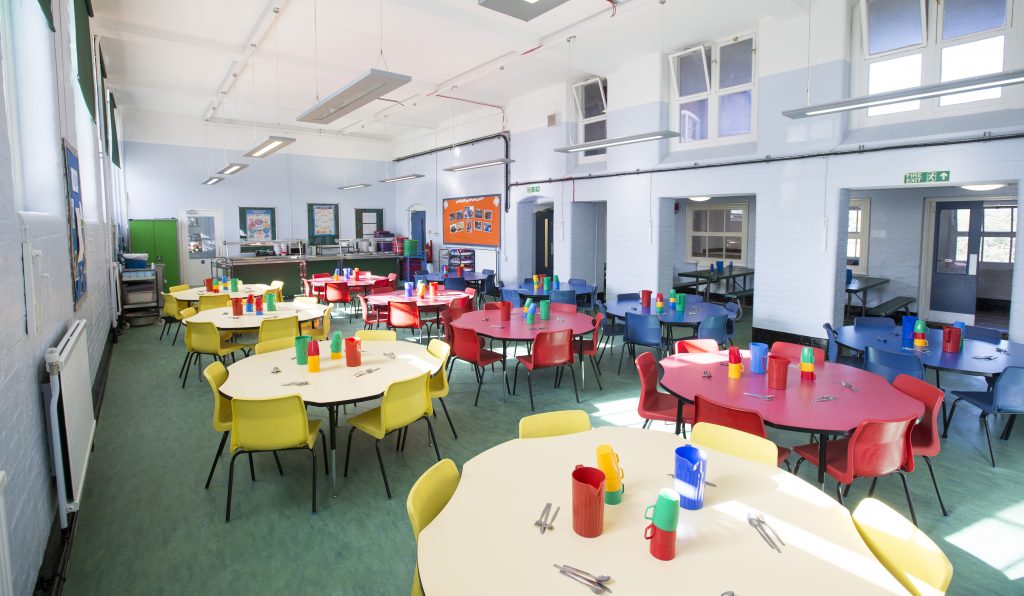 20180924 Copyright James Robinson[/caption]
The dining area at Sebright School, on Goldsmiths Row, was looking dated with an old-fashioned colour scheme and chipped paint.
That was until the Tottenham branch of Selco Builders Warehouse came to its aid with a generous donation of 100 litres of paint, breathing fresh life into the eating area.
Decorators were called in over the summer break, and now the children of Sebright have a vibrant dining hall to enjoy.
Marc Jones, branch manager at Selco Tottenham, on White Hart Lane, said: "We're delighted to have been able to help the school with this donation of paint.
"I visited the school and the dining area was a horrible green colour and some of it was peeling off the walls. It didn't look great.
"I could see that the school had done a lot of fundraising to improve its facilities, so we were only too happy to contribute.
"The dining hall now looks fantastic. I'm sure the children are enjoying their new facilities and it will make lunchtime a much better experience for everyone."
Selco donated paint for all of the walls, ceilings and doors. Multiple coats were required on the walls to mask the old dark green colour.
Aleksandra Krause, Catering Operations Manager at Sebright Primary School, said: "We are so grateful to Selco Builders Warehouse for this amazing donation.
"The dining hall looks so much better now, and the children are really enjoying it, especially the older ones.
"Some of our pupils have challenging backgrounds and the school meal is the only hot meal of the day, or the only meal enjoyed in a friendly atmosphere eaten at the table.
"We're committed to making it the best experience possible for them."
The school is now looking to improve the dining hall still further by installing food-related art on the walls and by eventually buying new tables and chairs.
Selco is committed to helping community groups and projects in the areas in which it operates and has therefore recently launched a new campaign called Selco Stars.
Selco Stars gives community groups and charities the chance to apply for £500 worth of building materials every month. Visit Selco Stars for more information.
[caption id="attachment_61946" align="alignnone" width="940"]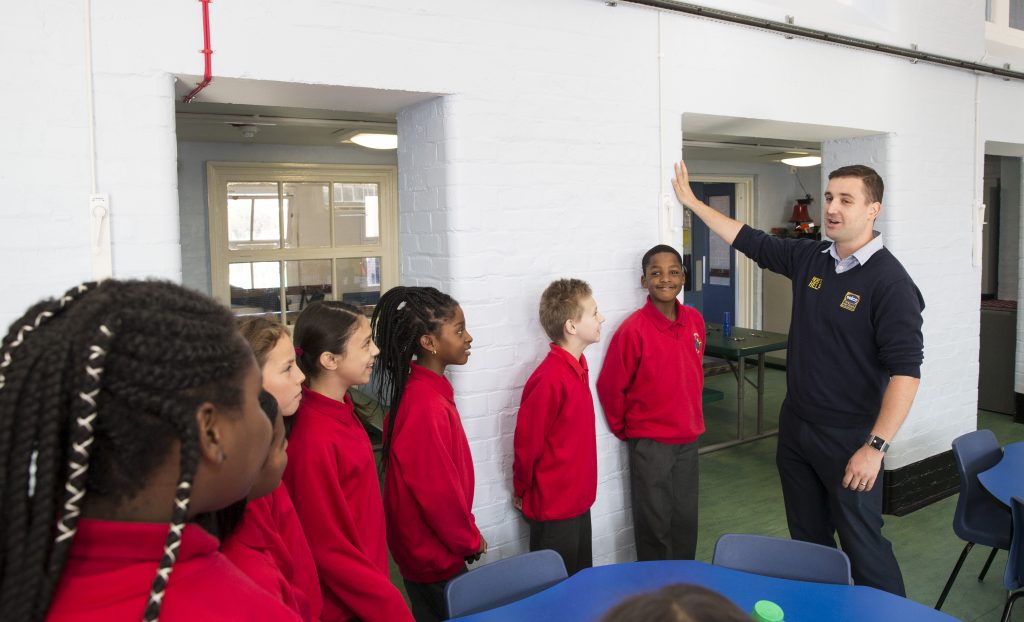 20180924 Copyright James Robinson[/caption]