JUNIOR READING TEAM GIVEN SPONSORSHIP BOOST
JUNIOR READING TEAM GIVEN SPONSORSHIP BOOST
September 27th, 2018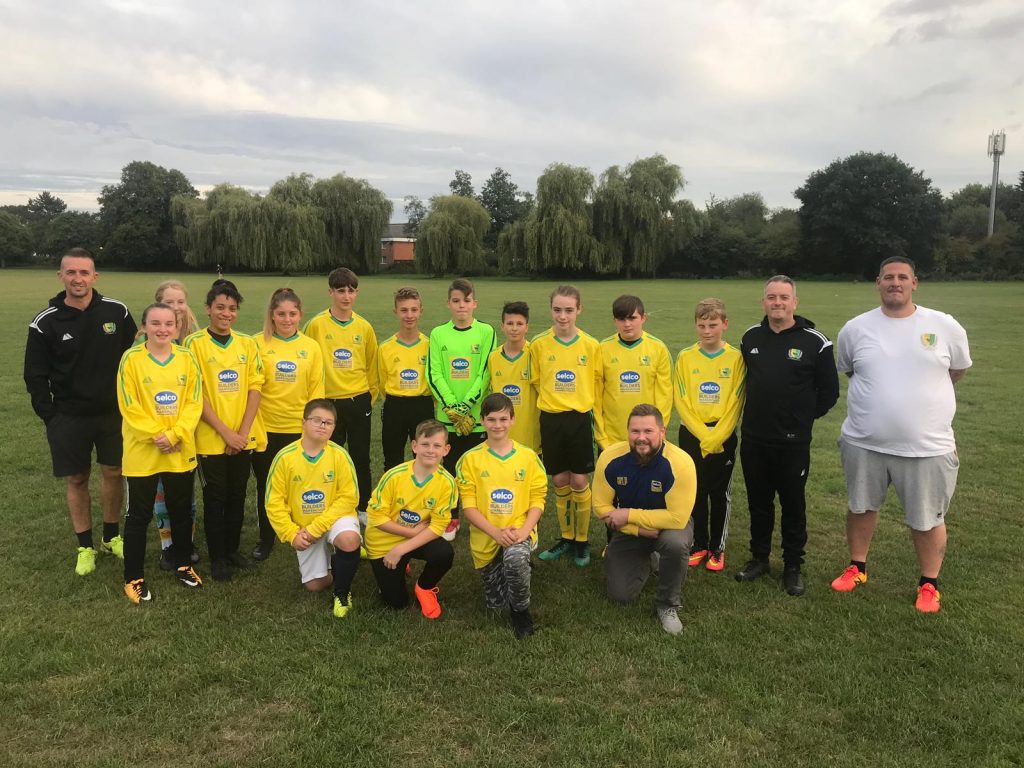 South Reading Under-13s will proudly wear the Selco Builders Warehouse name on their shirts for the 2018-19 campaign.
The team has been backed by Selco's Reading branch, on Portman Trading Estate, since 2014.
Vicky Abery, of South Reading FC, said: "The support the team have had from Selco Builders Warehouse has been brilliant.
"It makes the youngsters so proud to run out onto that pitch with Selco emblazoned on their shirts.
"It's so tough these days to find the funds to run sports teams. It's a real boost when you've got a business of Selco's standing on your side."
South Reading FC was formed in 1993 to give children of all abilities and ages within the local area the chance to play football.
The club is now represented at all junior age groups, as well having a senior team, a goalkeeping academy and a walking football team.
The under-13s team plays in the Peter Houseman Youth League.
Selco Reading branch manager Tony Webb said: "We're delighted to be able to support the football team in this way.
"Helping groups in the local community is a core part of our ethos, and this is just one example of that."
Meanwhile, Selco recently launched a new campaign, Selco Stars, giving community groups and charities the chance to apply for £500 worth of building materials every month. Visit Selco Stars for more information.