Park Bench And A Pear Tree For Playground
Park Bench And A Pear Tree For Playground
June 15th, 2018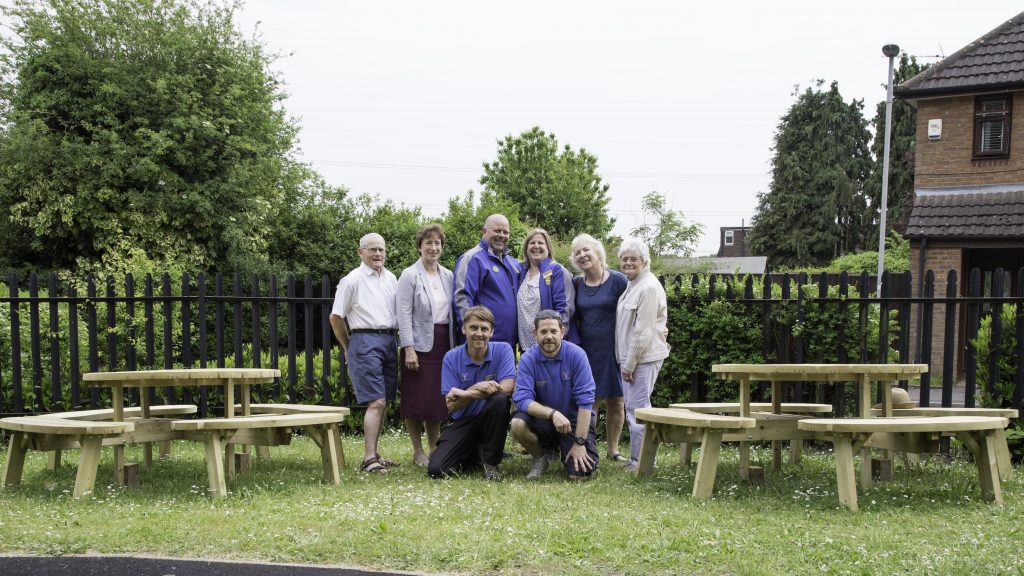 Community-spirited managers at Selco Builders Warehouse's Chessington branch stepped in to provide new picnic benches to improve Pear Tree Close play area.
And the builders merchant, based on Davis Road little over a mile away, also planted three pear trees so that the playground can live up to its name.
Jennie Fairweather, who is involved in a community group overseeing the improvements of the playground along with Patricia Bamford and Yana Pocklington, said: "We were thrilled to receive this generous donation from Selco Builders Warehouse.
"Unfortunately, over the years this small playground has received little care and it has become quite neglected.
"Residents have led the way in looking for ways to improve the facility and it's fantastic that companies with a local representation such as Selco are prepared to help.
"I'm sure the picnic benches will be well used in the coming months, and it's also nice to finally have some pear trees."
Mark Bootle, manager at Selco Chessington, said: "We have been trading in Chessington for coming up to two years and we have enjoyed great success in the area.
"We're always looking for ways to get involved with the communities in which we work, and this was a great way for us to do just that.
"The play area is not huge but its well-appreciated by the people who live in the streets nearby and we're pleased to make it just that little bit more welcoming with this donation."