Daredevil Branch Manager Skydives For Late Colleague
Daredevil Branch Manager Skydives For Late Colleague
June 15th, 2018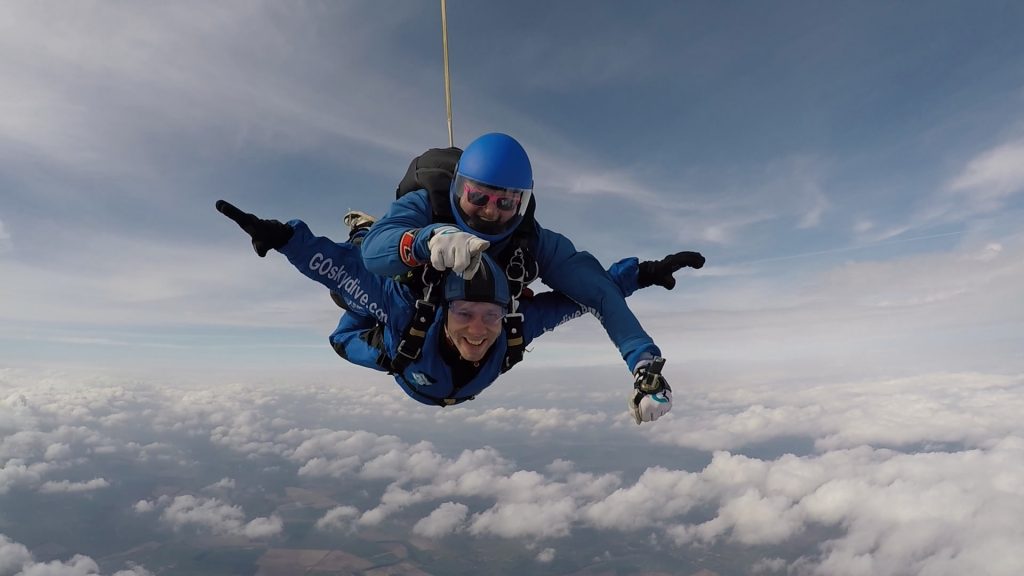 Craig Dickinson, branch manager at Selco Builders Warehouse's Perry Barr store on Walsall Road, took on the hair-raising feat at Old Sarum Airfield in honour of Anthony Stephens.
Anthony, a shop floor supervisor at Selco, died earlier this year aged 60 after a battle with cancer.
Craig managed to raise more than £2,000, which will be matched pound-for-pound by Selco Builders Warehouse, the UK's fastest growing builders merchant.
Craig said: "Anthony worked for Selco for 10 years and he was close to a lot of people's hearts.
"I wanted to do something in his memory. The money I raised will be split between Selco's nominated charity, Macmillan Cancer Support, the John Taylor Hospice in Birmingham, which cared for Anthony in his final days, and The Scout Association, which I am heavily involved in."
Craig is well versed in outdoor activities, including climbing and hiking, but this was his first skydive.
"The freefall was amazing," he said. "If you don't like fairground rides, then it's not for you because there is quite a bit of spinning.
"But it's definitely something I'd consider doing again for charity."
Craig thanked staff and customers for their donations.
Carine Jessamine, marketing director at Selco Builders Warehouse, said: "Many congratulations to Craig for completing the skydive – and for raising so much money.
"We are a close-knit business and there is no doubt Anthony had many friends within the company."
Selco has raised more than £500,000 for Macmillan since partnering with the charity in 2012.