HGV Drivers Of The Future Given Apprenticeships By Builders Merchant
HGV Drivers Of The Future Given Apprenticeships By Builders Merchant
May 10th, 2018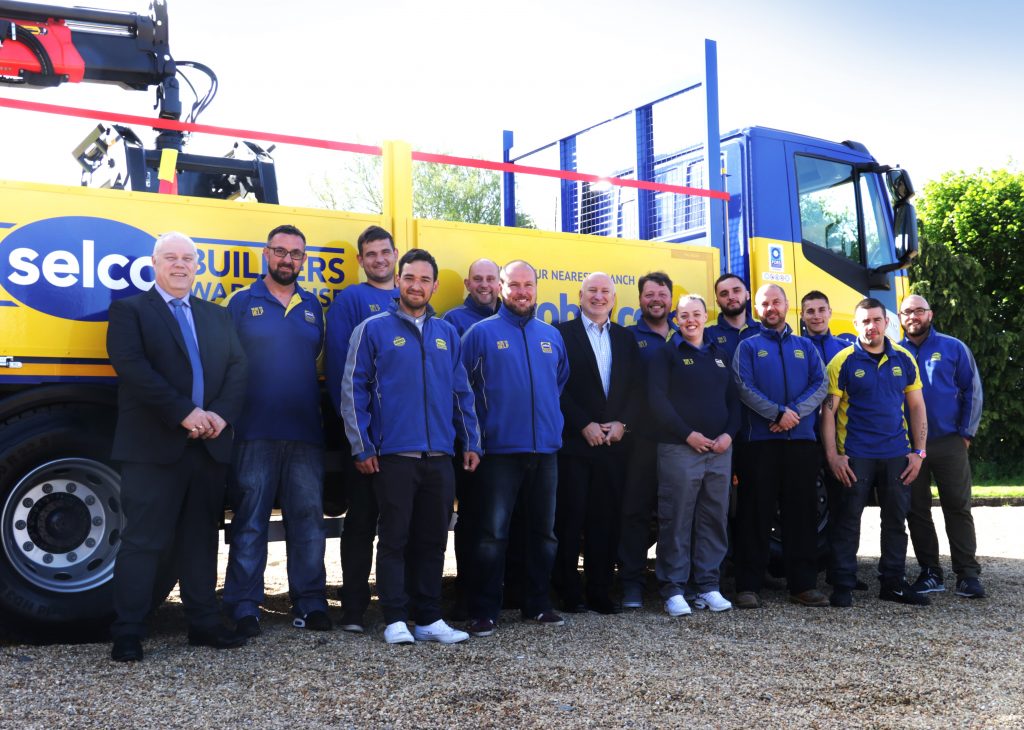 Selco Builders Warehouse held an official launch day to mark the start of its apprenticeship programme, which will see around 15 candidates from across the UK given the chance to take their first steps on the road of their new career.
The drivers will now embark on a 12-month training programme with a view to them becoming fully qualified by the end of that period and going on to work out of one of Selco's 64 branches across England and Wales.
Richard Evans, Head of Transport & Plant at Selco Builders Warehouse, said: "This is the first time we have ever had an apprentice HGV driver programme and there was a significant number of applicants.
"The successful apprentices have come through a rigorous selection process and now have the chance to build a career with an ambitious and forward-thinking company, while undertaking an extensive training programme in their chosen profession.
"We currently have over 200 commercial drivers working for us but the branch expansion programme we are undertaking means we are always looking to increase that number.
"It also gives us the chance to work with the apprentices right from the start of their careers and allows us to build their understanding of what we are looking for from our HGV drivers."
The official launch day for the apprentices was held in Warwickshire and was supported by lorry loader crane specialist TH White and commercial vehicle manufacturers Iveco.
The drivers will now begin their training programme, initially focussed around theory elements, moving on to shadowing a current driver, then working as a relief driver before becoming fully qualified.