SELCO PARTNERS WITH SOLIHULL RUGBY CLUB
SELCO PARTNERS WITH SOLIHULL RUGBY CLUB
April 11th, 2018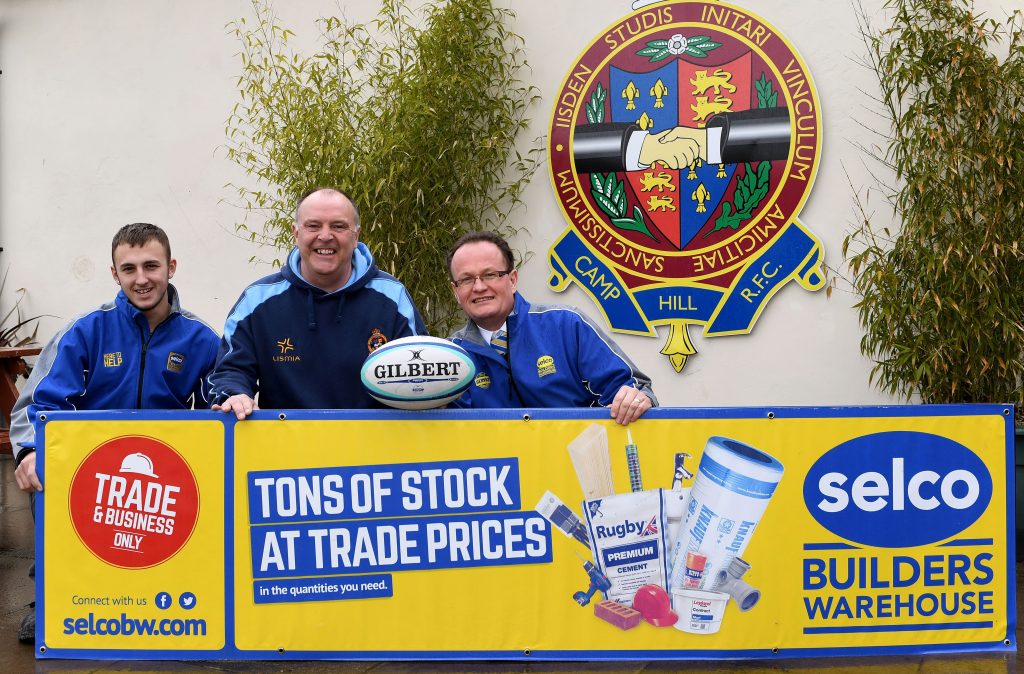 The Solihull branch of Selco Builders Warehouse, based on Ashbourne Way, will support Camp Hill Rugby Club with funding and building materials at its home ground in Shirley Park.
Founded in 1893, Camp Hill has long been at the heart of Solihull rugby and now has adult and junior teams ranging from under 4s to under 17s.
Michael Mushen, branch manager at Selco Solihull, said: "Camp Hill is a club with real heritage, and is an important part of Solihull sport, so we're delighted to be able to announce a partnership with them.
"Community spirit is at the heart of everything we do at Selco and we're always looking at new ways to engage both our customers and the wider local area.
"We have an ever-expanding branch network across our West Midlands heartland, including eight branches and the company's support centre in Wythall.
"This is just the start of our relationship and we can't wait to help the club to continue its success story."
Nick Freeman, commercial manager at Camp Hill, said: "We are thrilled to create this new partnership with Selco Builders Warehouse.
"We pride ourselves on being a family-run club and welcoming everyone from the local community and it's great to partner with a major business in the area.
"It's our 125th anniversary next year, an important part of our history, and the perfect time for Selco to come on board."
Selco opened its Solihull branch at the start of the year, giving away £3,000 to local charities and community groups in the process.
With hundreds of trade brands always in stock and open seven days a week, Selco's Solihull branch is firmly focused on helping tradespeople complete their jobs as quickly and effectively as possible.