CHARITIES BENEFIT FROM LEEDS BRANCH OPENING
CHARITIES BENEFIT FROM LEEDS BRANCH OPENING
April 11th, 2018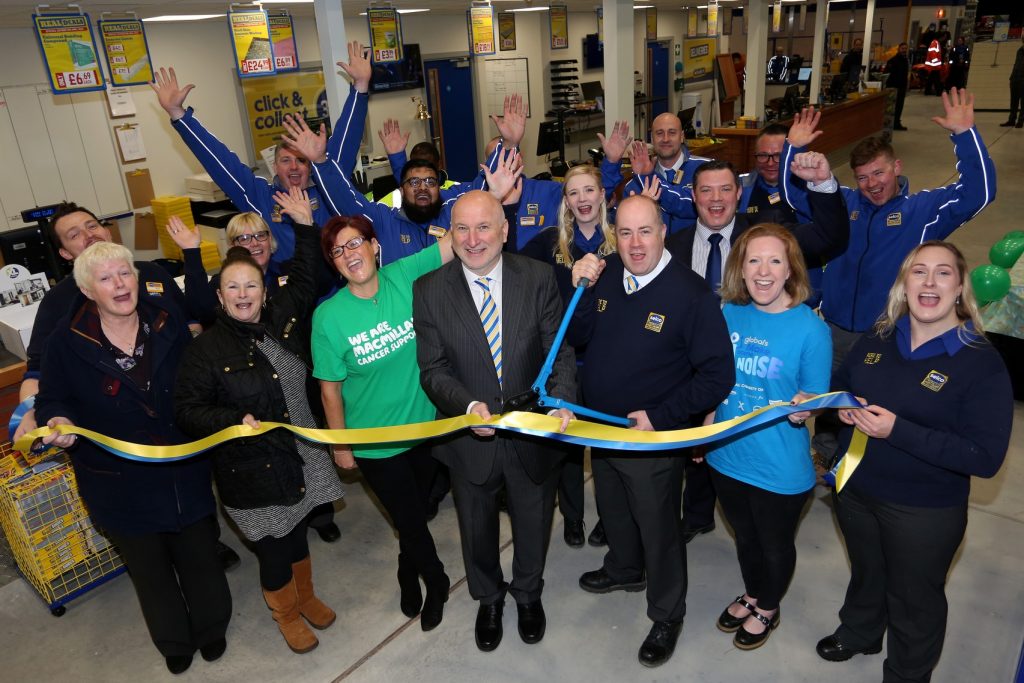 Selco Builders Warehouse has cut the ribbon on its Leeds Roundhay Road branch on College Trade Park – and has supported The Homeless Beginnings Group, Macmillan Cancer Support and Global's Make Some Noise campaign in the process.
Each will receive £1,000 to support their work in the city and surrounding areas.
Chris Aspital, branch manager at Selco on Leeds Roundhay Road, said: "It's great to be able to further strengthen our presence in the region and open our second branch in Leeds.
"We feel it's really important to support charities and good causes in the communities in which we operate. It's a big part of our ethos as a company and we hope the funding will make a real difference to our three worthy causes."
The Homeless Beginnings Group will use the funding to support homeless people in Leeds.
Sue Green-Steele, who nominated the group as a part of the 'Selco Stars' campaign, said: "Set up by Sue Stonehouse-Leach, our group operates every Thursday morning.
"She gives out food, clothing and sleeping bags and offers a listening ear. It's all self-funded and Sue leads the group and relies on a team of volunteers who do what they can, when they can.
"We're delighted to have been selected as a Selco Star for Selco's new branch opening in Leeds."
Selco's donation to the Leeds area of Macmillan Cancer Support is in addition to more than £500,000 it has raised for the charity nationally.
Matt Jameson, from Macmillan Cancer Support in the city, added: "Selco has provided amazing backing over the last four and a half years and it is fantastic that people in and around Leeds will benefit with assistance for bills, such as heating, through Selco's contribution towards Macmillan grants."
Selco is also proud to support Global's Make Some Noise, which helps youngsters and their families living with illness, disability or lack of opportunity.
Aimee Hayhurst, Make Some Noise's partnerships manager, said: "We're delighted to be benefitting from Selco's branch opening on Roundhay Road.
"The generous donation will help us to support brilliant small charities right across the UK, including Leeds Carers, which is a vital lifeline for young people bearing the responsibility of looking after a family member."
With hundreds of trade brands always in stock and open seven days a week, Selco new branch is firmly focused on helping local tradespeople complete their jobs as quickly and effectively as possible.